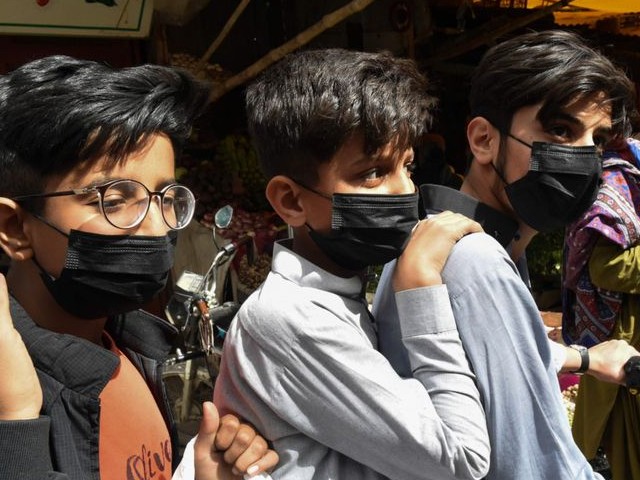 ---
253 children below 10 test positive for Covid-19 in Sindh
Women constitute 26% of the total of 7,102 cases reported in the province
---
KARACHI: As many as 253 children below the age of 10 have tested positive for Covid-19 in Sindh.

In a video message provincial spokesperson Barrister Murtaza Wahab stated that women and children have contracted the virus due to people's negligence.

"Out of the total tally of 7,102 Covid-19 cases in Sindh 253 are children while 26% of the total are women," he said.

"The number of cases among women has increased in recent days, which is alarming," he said adding that the pandemic cannot be controlled until we maintain social distancing.

The latest report released by the Sindh government states that it has conducted around 3,259 tests in last 24 hours and found 427 new positive cases.

"Since the outbreak of this disease, we have conducted 61,020 Covid-19 tests of which 7,102 are positive," CM Syed Murad Ali Shah in his video message said on Saturday.

He added that a total 5,639 people with positive signs are under treatment of which 4,390 are in isolation at their homes and the rest are being treated either at government run centers or hospitals.

He was of the view that 54 people are in critical condition and 18 are on ventilators.