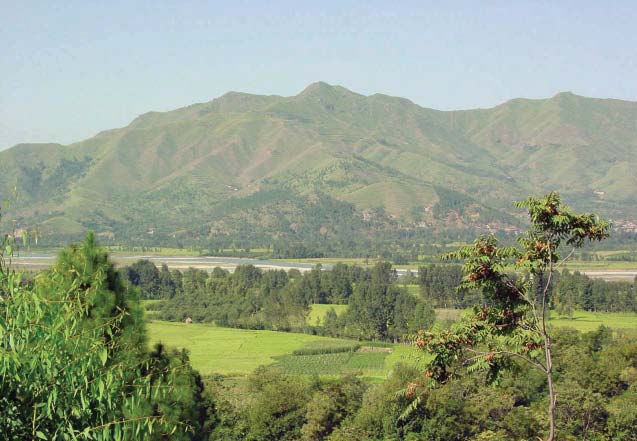 ---
SWAT: Like the rest of the country, the spread of Covid-19 has wreaked havoc to the economy of District Swat in Khyber Pakhtunkhwa (K-P), bringing the life of its people to a standstill.

After more than a decade of conflict when peace finally returned to Swat, it served as a sigh of relief for the residents. As a result, the breathtakingly-beautiful valley started attracting a significant number of Pakistani and international tourists who would rent houses there. Each year, many people customarily spend the month of Ramazan in Swat, while people from K-P and other parts of Pakistan also visit Swat for Eid to meet their near and dear ones.

Because of the coronavirus crisis, however, tourist destinations and hotels in Swat have become deserted. The most popular tourist spot in the region is Malam Jabba, a Hill Station in the Hindu Kush mountain range nearly 40 kilometres from Saidu Sharif in Swat Valley. Earlier, tourists used to visit the place in summers only but it was lately full of tourists throughout the year.

Speaking to The Express Tribune, Rehman, a resident of Malam Jabba, said that tourism served as the main source of revenue for a lot of people in the valley, but all economic activities have been because of the deadly virus and people associated with the industry are sitting idle at home.

"We had been waiting for the month of Ramazan and Eid because we generate a sizable income during the holy month. The Covid-19 disease has rendered us jobless and we are in a very distressing situation," he said. "Being poor, our families only shop for clothes on Eid but now we can't even afford that anymore."

Officials of the Swat Hotel Association said that the hotel costs in Swat are already 50 per cent lower than those in Murree and other touristic destinations of Pakistan.

"The scenic views and peaceful environment, together with reasonable costs, made Swat an ideal getaway for people. We suffered because of Talibanisation for more than a decade. Then we had to bear the devastating floods of 2010 that lead to damages worth Rs6.92 trillion and a loss of more than 2,000 lives," one of the officials, who preferred not to be named, said. "We worked very hard to restore our feeble economy and now this virus has pushed us back to square one."

Per an estimate, that there are more than 350 hotels in Swat where about 30,000 tourists can stay overnight. Meanwhile, there are about 400 restaurants along the Swat River together with other entertainment venues. About 80% of the population of Swat is dependent on tourism to make a living.

The official further said after the Taliban militancy ended, foreign tourists had to obtain permission from the authorities to travel to the Swat Valley. However, the requirement for a No Objection Certificate (NOC) for tourism in Malakand Division has been revoked which led to a surge in the number of foreign tourists last season.

Representatives of the Kalam Hotels Associations added that there are about 250 small and big hotels in Kalam alone which employ thousands of people. Earlier, all these hotels were full of tourists, but now they are closed due to the pandemic, which is causing huge losses to the owners of these hotels.

"We are praying that the situation normalises soon, but in the meanwhile, the government and the tourism ministry should provide relief to the people associated with the industry to that they do not starve to death." 

Published in The Express Tribune, May 2nd, 2020.