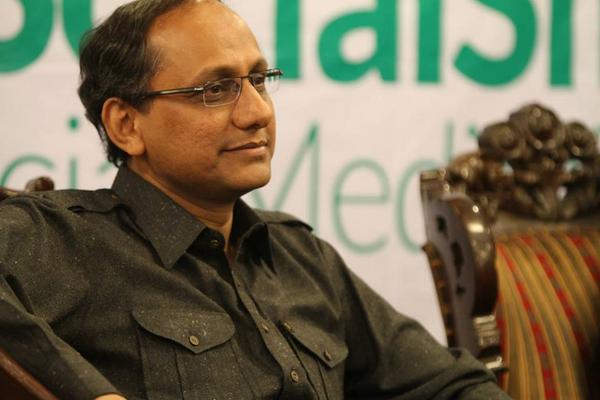 ---
Ghani calls for reviving labour, trade unions
Asks Centre to devise 'comprehensive relief package' for working class
---
KARACHI: Sindh Labour Minister Saeed Ghani stressed the need on Friday to revive labour and trade unions, so as to empower the working class, which he said was largely deprived of its due rights even today. He also demanded that the Centre announce a relief package for labourers, in light of the ongoing crisis.

In a statement issued in connection with Labour Day, the minister said that despite claims of several efforts, the labour class in the country largely remained deprived of its rights and this was in spite of the enactment of various laws to protect their rights.

Making this observation, Ghani called for the revival of labour and trade unions so that workers could be empowered and more effective laws for their betterment could be promulgated.

"However, no one [in the country] but the Pakistan People Party had taken measures in this regard, having enacted 16 laws for labourers in Sindh, under the 18th Amendment," he claimed. Sindh was the only province in the country where people working in the agriculture sector had the right to form unions and the province was also the only one in Pakistan to have enacted laws for female agricultural workers and domestic workers, the minister elaborated.

Pointing out that the working class, including labourers, was the worst hit by the consequences of the coronavirus and the ensuing lockdown, he moved the federal government to devise and announce a comprehensive relief package for them. "They need to be provided help… so that they can feed their children," he said.

In this regard, the minister suggested that the Centre utilise the funds received as foreign aid and even those allocated for development projects that were currently stalled. 

Published in The Express Tribune, May 2nd, 2020.