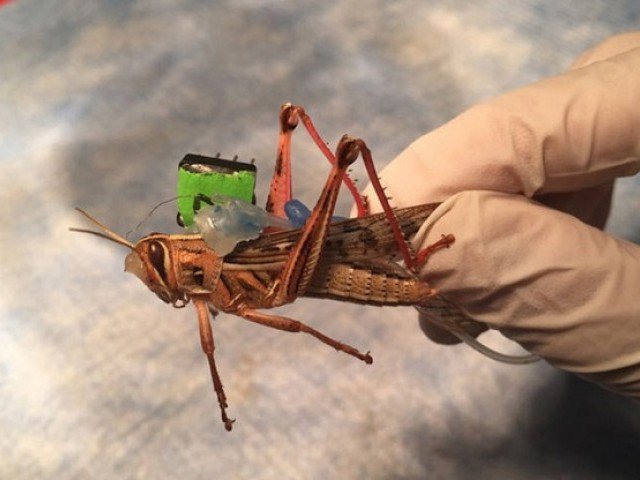 ---
Warnings of famine: Sindh govt decides to protest Centre's 'inaction'
Sindh agriculture minister says locust swarms might turn out to be a bigger issue than Covid-19
---
KARACHI: The Sindh government has decided to protest Centre's inaction on impending locust threat, said Sindh Agriculture Minister Muhammad Ismail Rahoo on Friday, raising fears that locust swarms might turn out to be a bigger issue than Covid-19 pandemic.

If no measures were taken to control locust attacks, "Pakistan would face famine and an extreme shortage of food," he warned in a video message.

The minister said that swarms of locusts had entered Sindh via Balochistan, putting various crops at risk of destruction, adding that the only solution to prevent locust attacks on crops was aerial spraying.

"[But] Sindh does not have any aeroplanes for aerial spraying," he lamented, claiming that the responsibility to carry out aerial spraying lay with the federal government.

"The federal government is neglecting Sindh, as it did in case of Covid-19, despite being [repeatedly] informed over the past year of the dangers entailing locust attacks," he complained.

Locust swarms descend on Noorpur Thal

Keeping in view the federal government's inaction and the increasing threat of locust, the provincial government had taken the initiative to spray pesticides using vehicles, the minister said.

Highlighting the need to protecting crops against the locusts, the minister said 60 per cent of Pakistan's rural population depended solely on agriculture for sustenance and 40 per cent solely relied on agricultural produce for dietary requirements.

"Agriculture is one of the highest income-generating sectors [in the country] and if Prime Minister Imran Khan fails to realise the looming crisis, the people and economy would be exposed to worst possible consequences," he asserted.

Expressing dismay at the lack of action, the minister said that the "PM would likely only rouse from slumber after locusts will destroy crops across the country." He added that the Centre was "doing nothing while people continue to die because of the coronavirus and locusts continue to ruin crops." 

Published in The Express Tribune, May 2nd, 2020.