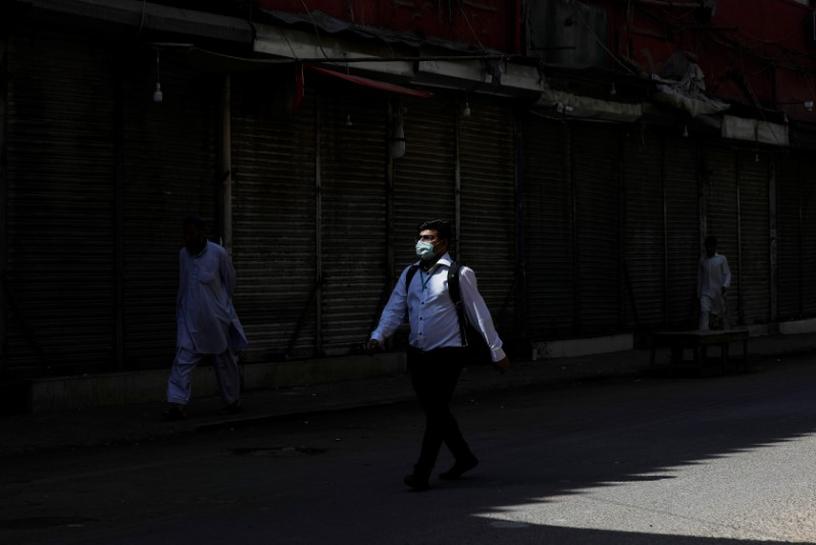 ---
Covid-19 lockdown in Punjab: Hide and seek between cops, traders continues
Arrested shopkeepers return to resume business behind closed shutters
---
LAHORE: As hide and seek is continuing between police and shopkeepers regarding enforcement of lockdown in various markets in the city, most people, especially children, are unclear whether they will get an opportunity for Eid shopping.

Some people, especially shopkeepers who had kept their businesses closed, alleged that police officials were not ensuring the closure of all shops as ordered by the government. They alleged that those arrested for not keeping their shops closed were released after a short time, apparently after they bribed the officials. They said this was tantamount to allowing those shopkeepers open their shops again.

Similar complaints were heard at Ismael Market, Main Bazaar and other bazaars on Thursday. Small traders and shopkeepers were running their business in Ichra, Noulakha and Kahna Bazaars as well as Rehmat Market and several other areas.

Some shopkeepers told The Express Tribune that police had arrested the owners of some shops of readymade clothes in Ismael Market and Main Bazaar but they had returned and reopened their shops now.

Altercations took place between police and traders in Ichra Bazaar and Chakian Bazaar, Shahdara, but no action was taken against the shopkeepers who had opened their shops despite the government's orders to keep the garments business closed.

Improvisation

Those selling readymade clothes were facing difficulty in getting stitched clothes owing to the closure of stitching units. However, some of them have managed to get supply of clothes for children and women from those who had shifted their small units to their homes and other places for producing clothes during the lockdown. It was learnt that some small traders were still getting readymade clothes from Anarkali, Naulakha and Kahna bazaars.

However, those selling unstitched cloth in violation of the lockdown were doing considerable business as they had already got a variety in their shops. Despite the ban, shopkeepers could easily be seen working behind closed shutters of their shops in various bazaars.

A shopkeeper said everything was available in the market and they had also purchased unstitched cloth from some units. When asked about the government orders to keep the businesses closed, he said the traders could not meet the expenses of their homes with the amount being given from relief fund.

Tailors' shops are allowed to work but they are unable to earn as much as they did in previous years. Because of the fewer number of customers, some tailors have started selling clothes online.

Meanwhile, the children, especially girls, are anxious to see if the markets will open in the last days of Ramazan to allow their families to go there for Eid shopping.

Published in The Express Tribune, May 1st, 2020.