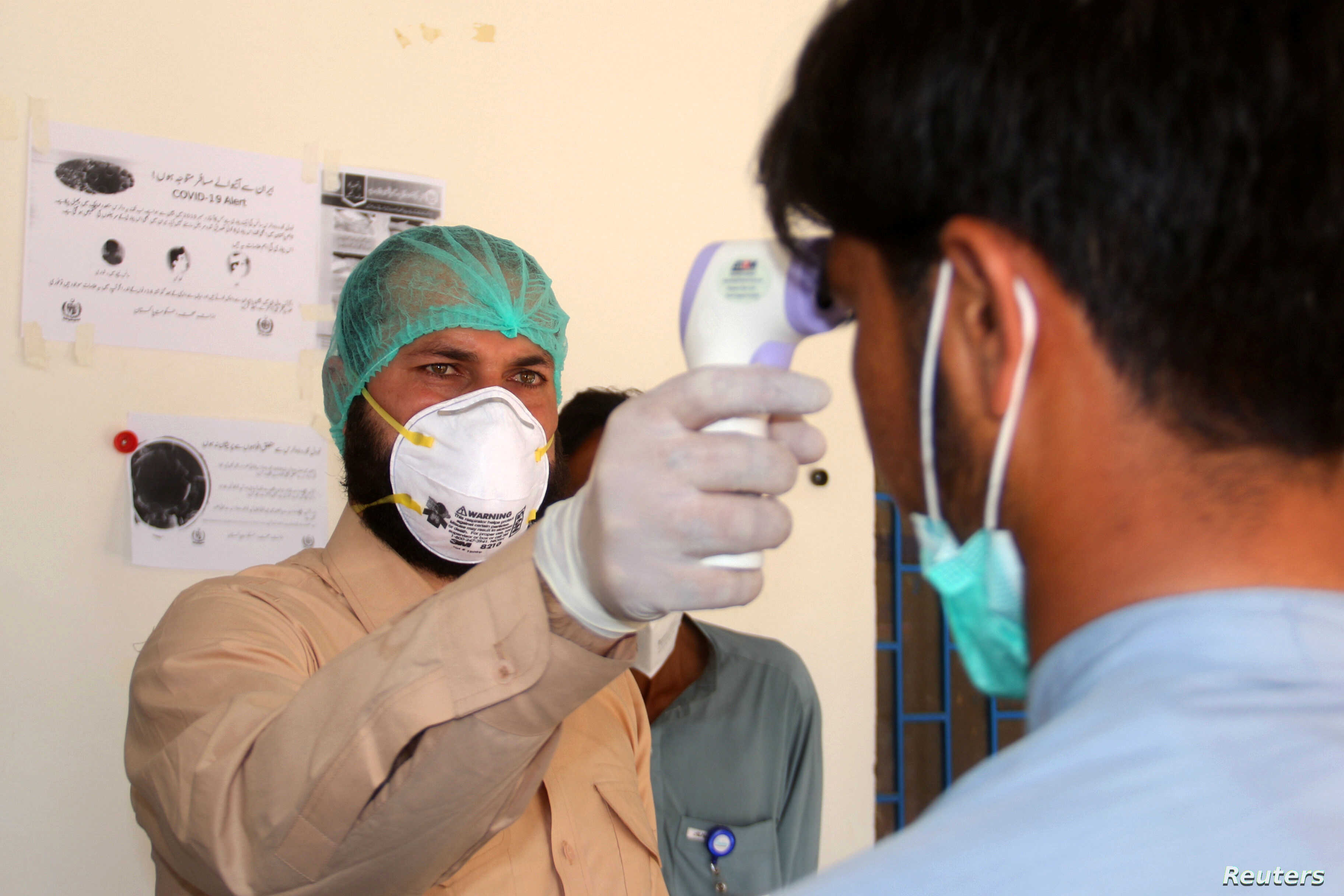 ---
Sindh reports highest Covid-19 deaths in a day
Death toll reaches 112, comprising 73% males; 358 new cases emerge
---
KARACHI: Sindh reported 12 coronavirus-related deaths on Thursday - the highest reported here in a day since March 19, when the first Covid-19 death was reported in the province.

In a statement, Sindh Chief Minister Syed Murad Ali Shah said, "112 deaths over a period of 34 days means more than three patients succumb to the virus every day [in the province]."  The death toll is now 1.8 per cent of the total reported cases, according to him.

He said that of the total number of deaths reported so far, 43 were of people between the ages of 60 and 69 years, 27 of those aged above 70 years, 26 of people within the age bracket of 50 to 59 years and nine of those between the ages of 40 and 49 years. As many as 73 per cents of the deceased were males, he added.

Coronavirus tally

Besides, the CM said, 358 persons tested positive for the virus in Sindh on Thursday, raising the number of total reported cases in the province to 6,053.

He said that 284 from 358 new cases belonged to Karachi, among which 72 were reported from South district, 62 from East district, 58 from West district, 32 from Korangi and 15 from Malir. This showed that of Sindh's 6,053 cases, 4,182 had emerged in Karachi, the CM explained.

Outlining coronavirus hubs in South district, one of the worst hit regions in the metropolis, the he stated that 24 cases were reported from Bihar Colony, 14 from Allama Iqbal Colony, 11 from Agra Taj Colony, eight from Chakiwara, 31 from Gazdarabad, three from Khada Memon Society, 15 from Nanakwara, 12 from Civil Lines, 14 from areas in the jurisdiction of Karachi Cantonment Board and 30 from Clifton.

Among other cases, 34 were reported from Shikarpur, which, the CM said, had turned out to be the worst affected district in terms of local spread of the virus. Besides, six cases had emerged in Dadu, five in Hyderabad, four in Sanghar, three in Sukkur, two in Jacobabad and one each in Thatta, Jamshoro, Matiari and Naushero Feroze, he added.

Speaking about the patients under treatment, the CM said that of 4,721, as many as 3,473 were isolated at their homes, 741 at isolation centres and 505 at hospitals, adding that 47 among them, including 17 on ventilator, were in critical condition.