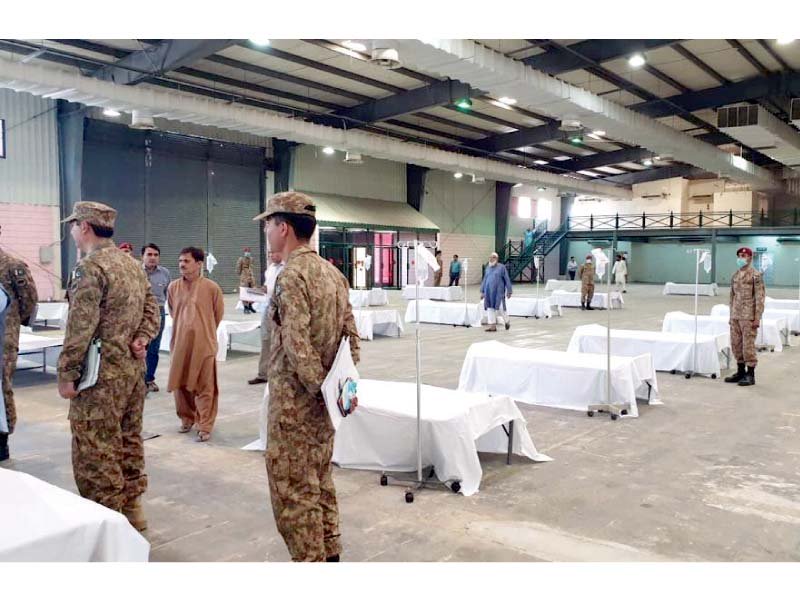 ---
Rs30m sanctioned for PAF museum Covid-19 facility
FBR also asked to exempt the Coronavirus Emergency Fund from all taxes
---
KARACHI: The Sindh Coronavirus Emergency Fund committee sanctioned on Thursday Rs30 million to established a 300-bed Covid-19 field facility at the Pakistan Air Force Museum in Karachi.

Headed by Sindh chief secretary Syed Mumtaz Ali Shah, the committee also approved the use of Rs720 million for purchasing laboratory equipment, personal protective equipment (PPE), machinery and other required medical equipment, along with Rs500 million out of the health department's budget for upgrading various public sector hospitals across the province.

Briefing the committee on fund collection, the finance secretary said that Rs3.5 billion had been donated in the Sindh Coronavirus Emergency Fund to date, adding that overseas Pakistanis had donated Rs14.6 million.

Covid-19 impact: Digital learning lays bare economic disparities

Meanwhile, the health secretary informed the meeting that the delivery of medical equipment, including PPE, ordered by the Sindh government had begun.

The committee further decided to write to the Federal Board of Revenue, asking it to exempt the Coronavirus Emergency Fund from sales tax, income tax and withholding tax.

Shah directed the officials to carry out transparent audits of all equipment purchased through reputed firms and to ensure the proper delivery of it to hospitals. He also sought detailed reports in this regard in the next meeting.