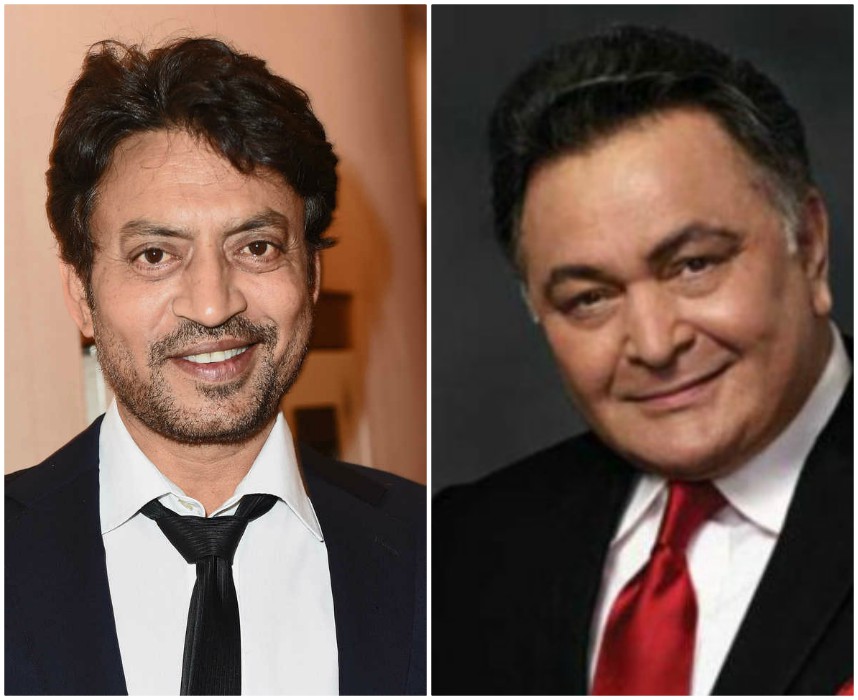 ---
Bollywood had one of its saddest weeks as it lost two of its finest within the span of roughly 24 hours. On Wednesday critically acclaimed Irfan Khan, who has also managed to carve a niche for himself in Hollywood lost his life at the age of 53. Then on Thursday morning, veteran Rishi Kapoor met his demise after a long battle with cancer.

The deaths of the two iconic actors shocked fans and fellow entertainers alike. As a sow of respect, many on social media shared the rare moment when Khan and Kapoor shared the silver screen. The 2013 film D-Day was the only film in which the two starred together.




Kapoor played Iqbal Seth Aka Goldman, an underworld don based on Dawood Ibrahim while Khan played undercover RAW agent Wali in the film. The photo which is being heavily circulated on social media shows the two characters sitting together inside a car.

An old interview of Khan was dug up by Hindustan Times, in which he talks about sharing the same space as Kapoor.

"My cousin is his ultimate fan, though I have watched all his movies. I never thought I had it in me to be a Rishi Kapoor. He is hot liquid. He has worked on cultivating his craft so well and he is one of those stars you never have enough of, even if he is doing the same thing, movie after movie. I think that's what makes his second innings so spectacular. He doesn't have to be a star anymore, so he is having a blast being an actor," Khan was quoted as saying.

Have something to add to the story? Share in the comments below.