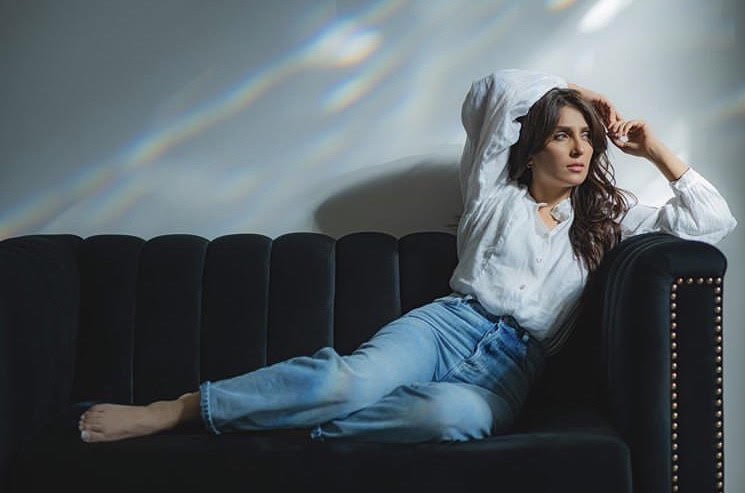 ---
Isolating ourselves from our loved ones, working from home and staying indoors during a global pandemic is something none of us had imagined. 2020 has been a real challenge to say the least and something all of us are trying to cope with together. It is natural to get wrapped up in our thoughts and feelings when there isn't much to do.

We all go through a roller coaster of mixed emotions and feelings. There are days when we are productive and try to do as much as we can to keep those positive vibes afloat but as much as we try to avoid the negative energy; there are days when we feel our lives have come to a halt. 

It is important to do everything in our power to make ourselves feel better and what better way to do so than by browsing our closet and dressing up. Dressing up instantly lifts your mood and helps you feel confident and happy. Here are a few things you can wear and try that will help you look and feel better.

1. A basic white tee 

A basic white tee is a versatile piece of clothing that everyone should have in their wardrobe. You can pair your white t-shirt with a pair of jeans, if you've forgotten what jeans look like, now might be a good time to try them on. If not, you can always pair your white tee with grey sweatpants or any loose-fitting trousers. Add a red lip colour and some hoops and you're all set. 

2. Style your hair 

According to hair experts, quarantine is not the time to experiment and take chances with hair. However, loose curls or a natural bouncy blow dry once in a while won't hurt anybody. Give yourself a nice blow dry and style it with a casual blouse and pants and you can go about your day looking, and feeling great. 

3. A casual skirt 

Let your inner girly girl shine by opting for a casual skirt. You can pair it with a casual tee or a button down shirt and throw on some delicate accessories. 

4. Button-down shirts 

Button down shirts never go out of style. They are a wardrobe staple for a reason. You can opt for a plain or printed shirt, whatever is easily available at home. Tuck it in and wear a belt for an effortlessly chic look. 

5. Let your nails do the talking 

You can get creative and a pop of colour to your life by painting your tips in a colour of your choice. Always been reluctant to try that popping blue nail paint? Now is the time to experiment. Let your inner dare devil out and make a bold statement. 

6. Red lips 

If styling your hair and putting an outfit together seems like too much work, there's an easy way out. Opt for a bright bold lip colour. Personally, we prefer red. It instantly lifts your mood and brings any look together. 

7. Comfy pj sets 

Drained and low on energy? A simple bath along with a fresh set of pj's might do the trick. Slip into your silky set of pj's or a light breezy pair and spritz your favourite perfume. 

Pro tip: light some scented candles and put on some music. 

8. Sport some accessories 

You can laze in your pj's with your hair in a top bun and you can still feel good. Wear your favourite pendant and rings you've stacked up in your drawer or opt for a trendy headband or your favourite watch. It's all in the details. It's the tiny things that help us look and feel better. 
COMMENTS
Comments are moderated and generally will be posted if they are on-topic and not abusive.
For more information, please see our Comments FAQ