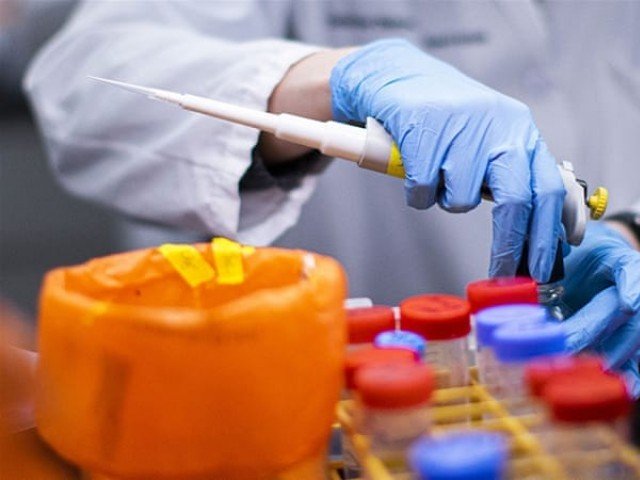 ---
K-P issues revised guidelines to enhance virus testing capacity
The govt is hoping to conduct at least 2,000 tests per day in the beginning of May
---
With the number of Covid-19 cases steadily increasing across the province, the Khyber-Pakhtunkhwa (K-P) health department expanded its testing criteria and capability, stressing that testing and tracing was crucial to curb the outbreak.

In the past 45 days, since the virus broke out in the province, the province's testing capacity has increased from 20 tests per day to around 1,500 tests each day.

According to the health department, the testing capacity is expected to double in May with the help of the private sector.

The provincial government intends to increase its testing capacity further, hoping to reach at least 2,000 tests in the beginning of May, and double it by the end of the month.

Beyond May, the provincial government aims to conduct 5,000 to 10,000 tests per day.

Fresh guidelines

According to the revised guidelines issued by the provincial health department, high-risk individuals were being identified and prioritised to be tested for the virus.

Healthcare and other workers at the front line of the Covid-19 response, who are deemed to be in close contact with patients - including asymptomatic ones - will be eligible for testing.

People on the front line have not only been flagged as the "first priority" for getting testing by the provincial authorities, they are also to never be denied a test.

The criteria will also now include all contacts of a Covid-19 patient, including household contacts - all if there are less than five members in the house, otherwise up to five while prioritising high-risk household members - and close contacts outside the house as well.

Apart from this, the revised policy includes high-risk people at workplaces or institutions as eligible for testing, as well as persons with pneumonia.

The revised guidelines read that all travellers should be tested within 48 hours of their arrival. Besides, personnel of the armed forces and law enforcement agencies as well as those those who have been in contact with people such as bank employees, shop keepers, transport service employees, and the like, have been included in the new criteria.

The health department further stated that any other list that is shared by the provincial or national authorities as well as a person referred by a physician on clinical grounds will also be tested.

Samples will also be collected from bodies of people who died an 'unexplained death' for the purpose of surveillance and disease control.

Testing has been one of the most important measures in curbing the spread of the disease. It also acts as a crucial factor to help authorities assess the situation and determine how best to confront the pandemic. The higher the number of people tested, experts believe, the clearer the direction forward.

Prior to these revised guidelines, testing in K-P had been restricted to symptomatic patients and travellers.