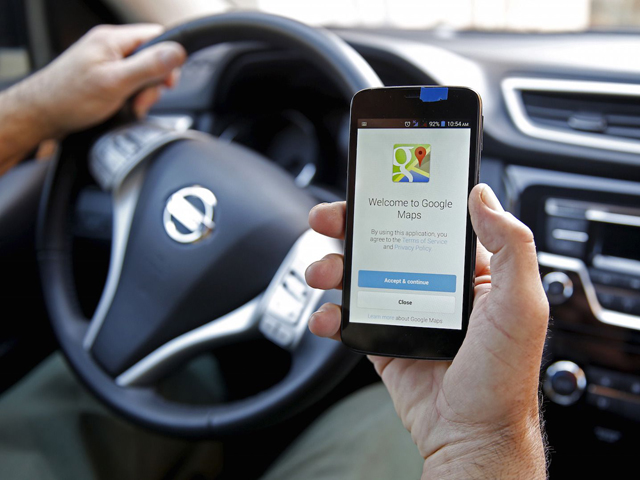 ---
Google's 'My Maps' is helping people connect under lockdown
Google's My Maps is a tool that enables people to create customized maps
---
Google has reported a surge in My Maps usage during coronavirus lockdown.

The company launched My Maps in 2007 to let people create custom maps. Leveraging Google Maps data, there is a straightforward drag-and-drop UI to add all sorts of markers/pins, draw lines, and embed text and photos.

"We've seen a surge in the number of people creating and viewing My Maps. From December 2019 to April 2020, we saw nearly a billion more My Maps creations, edits, and views compared to the same time period last year, growing from 2 billion to nearly 3 billion," revealed Google Blog.

Google adds new Zoom-like feature to Meet, allows calls from Gmail

"With My Maps, communities have been sharing helpful, local information in rapidly changing situations from Covid-19 testing sites and food banks to where first responders can access childcare facilities."

Just like that the rainbow map was created by a woman after a group of moms in Brooklyn, NY asked neighbors to put pictures of rainbows in house windows so kids could track them down.



Ready for a rainbow spotting adventure? 🌈 See how people around the world are using custom Google #MyMaps to create a rainbow connection→ https://t.co/lHEepHwU7f pic.twitter.com/K6DodDGTjx

— Google (@Google) April 29, 2020


This became an instant hit with people all over the world adding their own rainbow locations to the map.

With a spreadsheet or KML (Keyhole Markup Language), you can have your own custom map in no time.

Teachers to stop using Zoom app after 'very serious incidents'

Start by the drag-and-drop interface then add placemarks, draw lines and shapes, and embed text, photos, and videos.

You could make the map public for other people to use.

Maps provide insightful information about where we are and the location of the resources we need hence making the community feel safer and connected.