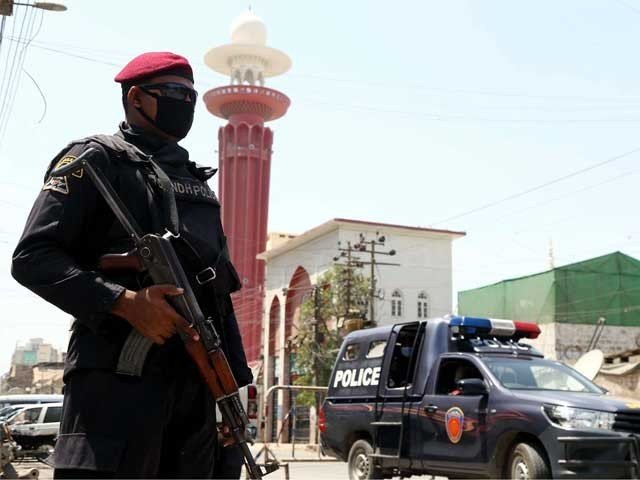 ---
LIVE: Sindh imposes 'complete' lockdown from 12 noon to 3pm on first Friday of Ramazan
The nationwide coronavirus cases rise to 16,587
---
KARACHI / ISLAMABAD / QUETTA / PESHAWAR / LAHORE / GILGIT / MUZAFFARABAD: The novel coronavirus emerged in the central China city of Wuhan towards the end of last year and proliferated to almost the whole world within a couple of months. ItÔÇÖs not the virulence or fatality, but the infectivity of the new virus ÔÇô also known as SARS-CoV-2 ÔÇô that has set off a global frenzy.

The Covid-19 respiratory illness caused by this mysterious contagion has so far infected more than 3 million people in 202 countries and territories of the world ÔÇô more than 210,000 of them have died and counting.

Pakistan, despite its close proximity with China, remained coronavirus-free until February 26 when a young man from Karachi tested positive after returning from Iran ÔÇô one of the worst-hit countries. After a brief hiatus following the first case, Covid-19 cases spiked as more pilgrims returning from Iran tested positive for the virus.

The nationwide tally of Covid-19 patients stands at 16,587 with 6,454 cases in Punjab, 6,053 in Sindh, 2,313 in Khyber-Pakhtunkhwa, 1,049 in Balochistan, 339 in Gilgit-Baltistan, 313 in Islamabad and 66 in Azad Jammu and Kashmir.

The virus has claimed at least 358 lives while at least 4,105 coronavirus patients have recovered.

The number of cases has continued to soar despite the country being under lockdown for the fifth consecutive week.

The situation remains fluid and┬áweÔÇÖre updating stats as soon as new figures are officially released.

Follow┬áThe Express TribuneÔÇÖs live coverage of the pandemic┬áhere.


12:03am: With six new Covid-19 cases, G-B tally rises to 339

With six new coronavirus cases, Gilgit-Baltistan (G-B) tally has reached 339, the health department confirmed in a statement.

As many as three Covid-19 patients have died so far with 228 have fully recovered, it added.




11:55pm: Sindh imposes 'complete' lockdown from 12 noon to 3pm on Friday

The government of Sindh will impose a 'complete' lockdown from 12 noon to 3pm to stem the spread of novel coronavirus in the province.

Transport and all business activities, including the ones exempted, would remain suspended.




10:31pm: NA Speaker Asad Qaiser tests coronavirus positive

National Assembly Speaker Asad Qaiser tested positive for the novel coronavirus and went into self-isolation, he confirmed in a tweet from his official handle on Thursday.

ÔÇ£I tested positive for coronavirus and quarantined myself in my house. I urge the entire nation to take preventive measures,ÔÇØ he wrote on Twitter soon after he┬áreceived his test report from the National Institute of Health (NIH) in Islamabad.

Abdul Wahid, brother of Asad Qaiser, confirmed to The Express Tribune that the NA speaker's son and daughter were also tested positive for the contagious disease and have been quarantined.

Earlier, Qaiser's brother-in-law and sister were diagnosed with the respiratory disease caused by the global pandemic.


میرا کورونا وائرس کا ٹیسٹ مثبت آیا ہے۔ میں نے خود کو اپنے گھر میں قرنطینہ کر لیا ہے۔ میری پوری قوم سے درخواست ہے کہ وہ احتیاط کریں۔
دعا کی درخواست ہے۔

— Asad Qaiser (@AsadQaiserPTI) April 30, 2020


Read full story here




10:32pm: Rs30 million sanctioned for PAF museum Covid-19 facility

The Sindh Coronavirus Emergency Fund committee sanctioned on Thursday Rs30 million to established a 300-bed Covid-19 field facility at the Pakistan Air Force Museum in Karachi.

Headed by Sindh chief secretary Syed Mumtaz Ali Shah, the committee also approved the use of Rs720 million for purchasing laboratory equipment, personal protective equipment (PPE), machinery and other required medical equipment, along with Rs500 million out of the health departmentÔÇÖs budget for upgrading various public sector hospitals across the province.

Briefing the committee on fund collection, the finance secretary said that Rs3.5 billion had been donated in the Sindh Coronavirus Emergency Fund to date, adding that overseas Pakistanis had donated Rs14.6 million.

Read full story here




10:12pm: Lockdown will continue, says Sindh govt

The health and lives of the people were the first and foremost priority of the Sindh government, therefore, it was not ending the ongoing lockdown, said Sindh Information Minister Syed Nasir Hussain Shah on Thursday.

ÔÇ£Coronavirus is the reality and everyone of us should refrain from any activity that could spread it,ÔÇØ he stated, adding that with no vaccine yet available, staying at home and following precautionary measures was the only way to stay safe.

Shah said that the Sindh government was well aware of the difficulties faced by the business community and was trying to reinstate economic activities gradually with standard operating procedures.

Read full story here




9:49pm: 71 new coronavirus cases take Balochistan tally to 1,049

Balochistan has reported 71 new cases of Covid-19, taking the provincial tally to 1,049.

However, the active cases as of now are 852, according to the health department.

The provincial government conducted 615 tests on Thursday. However, up till now, the authorities have conducted 9,435 tests in the province ever since the outbreak of pandemic in the country.

With 183 recovered patients, 14 patients have so far died due to the coronavirus in the province.






9:03: PM criticises elite-centric response to pandemic

Prime Minister Imran Khan on Thursday lamented an elite-centric response to the coronavirus in the country without any without thinking of the poor, but warned the pandemic did not discriminate between rich and the poor.

Addressing a ceremony during his visit to the COMSTECH headquarters in Islamabad, the prime minister said the government-run hospitals would not improve unless the ÔÇ£elite class, including ministersÔÇØ went there for treatmentÔÇØ.

Stressing that self-belief was the key to development, progress, and self-reliance, Imran expressed his resolve to chalk out a comprehensive plan to improve the living standard of the common man and to bring people out of poverty.

Read full story here




8:10pm: Egypt backs PakistanÔÇÖs debt relief initiative for developing countries

Prime Minister Imran Khan held a telephonic conversation with Egyptian President Abdel Fatteh Sisi on Thursday and discussed issues arising out of the Covid-19 pandemic.

According to an official statement, the premier "fondly" recalled his earlier interaction with the Egyptian president on the sidelines of the Organisation of Islamic Cooperation (OIC) Summit in Makkah and the UN General Assembly session in New York last year.

PM Imran conveyed PakistanÔÇÖs solidarity with the government and people of Egypt and commended their effective measures to control the spread of Covid-19.

Read full story here




7:34pm: ÔÇÿPandemic to worsen inequality in PakistanÔÇÖ

The Human Rights Commission of Pakistan (HRCP) has observed that widespread social and economic marginalisation in the country had left the weakest segments of the society ÔÇ£invisible and unheardÔÇØ.

On the release of the HRCPÔÇÖs flagship annual report, ÔÇÿState of Human Rights in 2019ÔÇÖ, the bodyÔÇÖs secretary-general Harris Khalique observed that last year would be remembered for the systematic curbs on political dissent, the chokehold on press freedom, and the grievous neglect of economic and social rights.

HRCPÔÇÖs honorary spokesperson IA Rehman termed the countryÔÇÖs human rights record in 2019 ÔÇ£greatly worrisomeÔÇØ, adding that the ongoing global pandemic ÔÇ£is likely to cast a long shadow on prospects for human rightsÔÇØ.

Read full story here




6:07pm: Millions of labourers struggle amid Covid-19 lockdown

Hundreds of charged labourers, including women, gathered outside a garment factory in the eastern district of Pakistan's commercial capital Karachi to protest against their forced layoff only a week before the International Labour Day.

They, in fact, came to receive their salaries but they were verbally informed that the factory no longer required their services due to the financial losses caused by a lingering lockdown imposed by the government to curb the raging coronavirus outbreak in the country.

A few kilometres away, another demonstration was held outside a famous textile company, which also laid off hundreds of labourers citing the same reason.

"It's happening in all over Pakistan [nowadays]. Labourers, especially daily wagers, and contract employees are being laid off without any notice," said Shams-ur-Rehman Swati, president of National Labour Federation (NLF), a conglomerate of different labour unions in Pakistan.

Read full story here




4:50pm: Govt to contribute Rs4 for every rupee donated to relief fund, says PM Imran

Prime Minister Imran Khan on Thursday said the government will contribute Rs4 for every rupee donated to the Coronavirus Relief Fund.

Speaking about the Covid-19 situation in the country, the premier said the fund would be used to help those individuals who lost their employment during the pandemicÔÇÖs outbreak.

The prime minister was flanked by Federal Ministers Asad Umar, Hammad Azhar, SAPM on Health Dr Zafar Mirza, Dr Sania Nishtar, and PM Focal Person on Coronavirus Dr Faisal Sultan.

PM Imran said an SMS campaign will be started for the relief fund and the government will seek evidence of unemployment. Referring to the force of volunteers, the Tiger Force, the prime minister said the volunteers will reach out to all union councils across the country and help the local administration in the activity.

Read full story here


#Live: PM @ImranKhanPTI shares his views about Covid-19 situation https://t.co/PZhCxYOQgz

— Radio Pakistan (@RadioPakistan) April 30, 2020


4:40 pm: FO thanks China

The Foreign Office, thanking China for support, said Beijing has so provided $4 million in cash and 390 ventilators, 330,000 testing kits, 830,000 N95 masks, 5.8 million surgical masks, 42,000 protective suits and other equipment to Pakistan.


4:15 pm: Govt releases coronavirus information, guideline video in sign language
Coronavirus #COVID19 Information and prevention guidelines in sign language for people with hearing impairment. Thanks @mohrpakistan for making this wonderful video.
Please watch and share widely. #COVID19Pakistan#DisabilityRights pic.twitter.com/Ohgq9m5WAk

— Government of Pakistan (@GovtofPakistan) April 30, 2020


3:45 pm: Martyr package for K-P frontline workers

Adviser to Khyber-Pakhtunkhwa (K-P) chief minister on Information and Public Relations Ajmal Wazir said the provincial cabinet has approved the implementation of the K-P Epidemic Control and Emergency Relief Ordinance.

As per the ordinance, keeping someone in isolation, banning congregations, travel bans to and from K-P - the heads of families and educational institutions are bound to inform the government in case their dependents fall sick with the disease.

The cabinet also approved a package of Rs700,000 for frontline workers martyred in the fight against the pandemic.


3:25 pm: Salaries of frontline workers to be doubled

The Punjab government said healthcare workers and those on the frontline fighting against the pandemic will be paid double their salaries.

In addition, a martyr/life insurance package has been announced for workers on the frontline.



┘êÏ▓█îÏ▒ϺÏ╣┘ä█î ┘¥┘åϼϺϿ ┘å█Æ ┌êϺ┌®┘╣Ï▒Ï▓ ┌®█î Ϭ┘åÏ«┘êϺ█ü┘ê┌║ Ï│█Æ ┌®┘êÏ▒┘ê┘åϺ Ï▒█î┘ä█î┘ü ┘ü┘å┌ê ┌®█Æ┘ä█î█Æ┌®Ï¬┘ê┘╣█î ┌®Ïº┘å┘ê┘╣Ï│ ┘ä█Æ┘ä█îϺ

┌êϺ┌®┘╣Ï▒┘ê┌║ ┌®█î Ϭ┘åÏ«┘êϺ█ü┘ê┌║ Ï│█Æ┌®┘╣┘êϬ█î ┘êϺ┘¥Ï│ ┌®Ï▒┘å█Æ Ïº┘êÏ▒ █ü█î┘äϬ┌¥ ┌®█îϪÏ▒ ┘êÏ▒┌®Ï▒Ï▓ ┌®█Æ ┘ä█î█Æ Ïº┘äϺÏñ┘åÏ│ ┌®Ïº (Ϭ┘åÏ«┘êϺ█ü ┌®█Æ Ï¿Ï▒ϺϿÏ▒) ┘å┘ê┘╣█î┘ü┌®█îÏ┤┘å ┘ü┘êÏ▒█î ϼϺÏ▒█î ┌®Ï▒┘å█Æ ┌®Ïº Ï¡┌®┘à

█î┌®┘à Ϻ┘¥Ï▒█î┘ä Ï│█Æ ┘üÏ▒┘å┘╣ ┘äϺϪ┘å ┘êÏ▒┌®Ï▒Ï▓ ┌®┘ê ┌®┘êÏ▒┘ê┘åϺ ┌ê█î┘ê┘╣█î ┘¥Ï▒ ┌êÏ¿┘ä Ϭ┘åÏ«┘êϺ█ü ┘à┘ä┘å█î █ü█Æ

ÔÇö Government of Punjab (@GOPunjabPK) April 30, 2020
3:10 pm: Punjab reports new cases

Punjab's Primary and Secondary Healthcare Department reported 393 new Covid-19 cases in the province, taking the provincial tally to 6,454.

The department added that 1,850 people have so far recovered in the province.




2:00 pm: Bilawal Bhutto to convene meeting with top PPP leadership

Pakistan Peoples Party Chairman Bilawal Bhutto will convene a meeting with the partyÔÇÖs top leadership to take decisions on SindhÔÇÖs lockdown.

Sindh Cabinet members will also attend the meeting via video link.

Sindh Chief Minister Murad Ali Shah will brief the meeting on the decisions taken on the provinceÔÇÖs lockdown.




1:15 pm: 358 new cases reported in Sindh

Sindh health authorities reported 358 new cases in the province, raising the provincial tally to 6,053.

The number of confirmed coronavirus cases across the country stands at 16,117.

12 more deaths have been reported in Sindh, raising the province's death toll to 112.


12:45 pm: PIA to operate direct flights to the US

The Pakistan International Airlines (PIA) has been granted permission to operate direct flights to the United States.

PIA Chief Executive Officer Air Marshal Arshad Malik submitted an application to the US transport department last week.

The department responded allowing the national carrier to run 12 round-trips or one-way flights, carrying passengers and cargo to the US.

Read story here


12:20 pm: PM Imran visits COMSTECH Headquarters in Islamabad
#Live: PM @ImranKhanPTI visits COMSTEC institute in #Islamabadhttps://t.co/jG5MiGIQj1

ÔÇö Radio Pakistan (@RadioPakistan) April 30, 2020


12:10 pm: Two sectors sealed in Islamabad 

In the wake of increasing number of coronavirus cases in the federal capital two sectorsÔÇöSector I-10/1 and Sector I 10/4 have been sealed.

According to a notification issued by the district magistrate, the decision was taken under the Epidemic Disease Act (1958) ÔÇ£in the larger public interest and to prevent widespread of the novel coronavirusÔÇØ.

Moreover, Islamabad Police, Rangers and Pakistan Army have been requested to cordon off the areas.


11:45 am: Covid-19 cases in Pakistan
11:30 am: 444 healthcare workers in Pakistan contracted the virus

According to the National Emergency Operation Centre (NEOC) 444 health professionals across the country have tested positive for the virus.

At least eight healthcare workers have succumbed to the deadly disease - three from Sindh, two from Gilgit-Baltistan and one each from Islamabad, Khyber-Pakhtunkhwa (K-P) and Balochistan.

Out of the 444 affected persons, 216 are doctors, 67 nurses and 161 others.

204 healthcare workers are in isolation wards and 138 in hospitals.


11:20 am: President AlviÔÇÖs meeting with CM Sindh postponed

President Arif Alvi postponed his meeting with Sindh Chief Minister Murad Ali Shah.

In a late-night development, the president informed the chief minister of his decision.

Dr Alvi was scheduled to hold a meeting with Sindh Chief Minister Syed Murad Ali Shah to discuss the 'fate' of the lockdown today.


11:10 am: Number of daily tests conducted across Pakistan
11:00 am: Nationwide tally stands at 15,579
10:50 am: Visas to foreign nations in Pakistan extended 

Pakistani authorities have decided to extend all types of visas issued to foreign nationals, who are currently in Pakistan, until June 30, 2020.


10:15 am: Indian govt using Covid-19 to cover war crimes in IOK

Prime Minister Imran Khan said the Bharatiya Janata Party (BJP) government is using the Covid-19 global pandemic to cover for its war crimes against the Kashmiris in Indian Occupied Kashmir.

He said the Modi-led government is continuing its genocide of Kashmiris and attempting to change the demography of the occupied region.



Under cover of COVID19 global pandemic, the Modi Govt with its fascist Hindutva Supremacist RSS-driven ideology continues its war crimes in IOJK as it violates the Fourth Geneva Convention by continuing its genocide of Kashmiris: & by attempting to change https://t.co/ezFAQBhE7I

ÔÇö Imran Khan (@ImranKhanPTI) April 30, 2020
the demography in Occupied Jammu & Kashmir - a territory recognised as disputed by UN. The international community has a responsibility to take note of & act against these war crimes by India in violations of 4th Geneva Convention & int humanitarian laws. https://t.co/7VndmstQKJ

ÔÇö Imran Khan (@ImranKhanPTI) April 30, 2020
10:00 am: NDMA sends medical equipment to Sindh hospitals

National Disaster Management Authority (NDMA) has sent medical equipment for doctors and medical staff to hospitals in Sindh.

The medical goods included 290,986 face masks, 12,000 N-95 masks, 54,692 protective suits, 16,800 pairs of gloves and 9,777 shoe covers.

It also had 12,571 surgical caps, 6,064 face shields, 2,387 safety goggles, 12,000 hand sanitiser bottles and 3,969 gowns.

The fourth consignment of goods has already been sent to Khyber-Pakhtunkhwa (K-P), Gilgit-Baltistan and Balochistan.


9:30 am: Punjab stops setting up sanitisation gates

Punjab government has ordered to stop the installation of sanitising walkthrough gates at the entrances of public offices and places after the experts claimed it to be ineffective and useless.

The Punjab government had spent a heavy revenue on positioning these gates outside the public places with an aim to stem the virus spread.

Read story here




9:15 am: Sindh mulls over restoring intra-city transport

The intra-city public transport service in the province may soon be restored, as the Sindh government mulled the option during a meeting headed by Sindh Chief Minister Syed Murad Ali Shah.

According to sources, the transport services operating within cities may become operational in the coming week. However, they added, inter-city transport services are unlikely to be reinstated any time soon.

The sources claimed that standard operating procedures (SOPs) have also been prepared to ease the lockdown and allow trade centres to carry out business activities. Public transporters will only be allowed to operate if they follow the necessary SOPs.

Read story here


9:00 am Sindh health and population welfare department provides breakdown of cases across the province
Update of #Covid_19 in #Sindh as on 29.04.2020

#SindhHealth #CoronaVirusPakistan pic.twitter.com/dUkxWtWqIe

— Health and Population Welfare Department, Sindh (@SindhHealthDpt) April 29, 2020
8:30am: 4,052 Covid-19 patients recover

As many as 4,052 patients have so far recovered from the virus with 627 recoveries been made on the previous day.

According to the National Command and Operation Centre, 153 patients are critical.

A total of 174,160 tests have so far been conducted out of which 8,249 were conducted on 29 April.

Around 84% of cases being reported are of local transmission while 16% are of foreign travel.




8:15 am: Covid-19 death toll reaches 346

The National Command and Operation Center reported 19 more deaths taking the death toll to 346 across the country.

Most deaths have been reported from Khyber-Pakhtunkhwa (122) followed by Punjab (103) and then Sindh (100).

With the highest number of cases reported in the past 24 hours (874), the national tally now stands at 15,759.




8:00 am: 80% Covid-19 patients isolated at home

Nearly 80 per cent of the cityÔÇÖs coronavirus patients have chosen to isolate themselves at home following their diagnoses.

In the eyes of most patients and their families, when there are no major symptoms surfacing in those infected, there is no need to move them to facilities with those who are much sicker. Moreover, the conditions of the hospitals and wards themselves have scared off many a patient.

Out of 227 patients in the cityÔÇÖs West district, only 29 have been shifted to isolation facilities.

Read story here