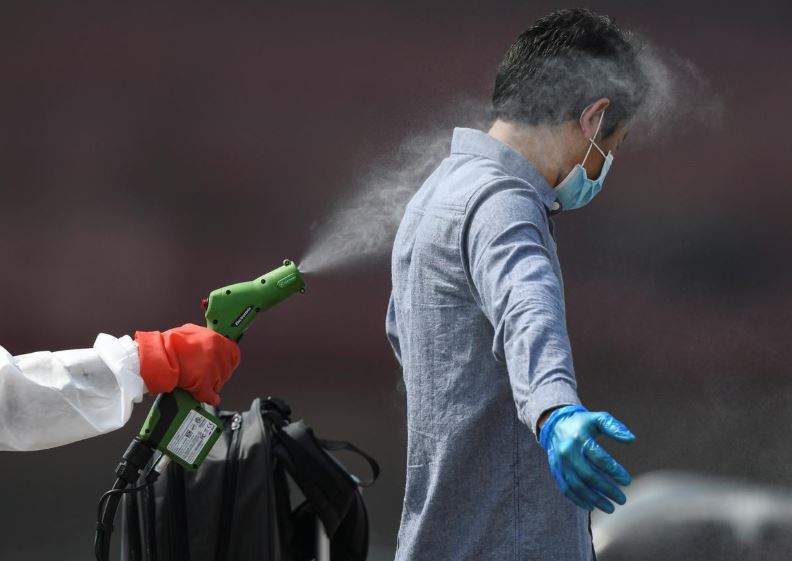 ---
Punjab stops setting up sanitisation gates
Punjab currently tops the list of infected patients in the country with over 5,000 cases
---
RAWALPINDI: In an interesting move, the Punjab government has ordered to stop the installation of sanitising walkthrough gates at the entrances of public offices and places after the experts claimed it to be ineffective and useless.

The coronavirus experts advisory group (CEAG) said that the investment on disinfectant gates was unnecessary and no scientific finding backed that these devices helped curb the spread of coronavirus. Following this advice, the Punjab government has immediately barred the institutions from installing disinfectant gates in public offices and other public spots.

The installation of sanitising gates came into vogue after the surge in pandemic virus cases in the province.

Punjab currently tops the list of infected patients in the country with over 4,000 cases. The Punjab government had spent a heavy revenue on positioning these gates outside the public places with an aim to stem the virus spread.

However, the claim made by the CEAG has turned out that the expenditure done by the government for the purpose went in vain.

The notification issued by the Punjab Specialised Healthcare and Medical Education Department on Wednesday stated that the usefulness of the disinfectant tunnels and walkthrough gates has not gathered any kind of scientific support.

Therefore, the CEAG has also recommended the government to stop spending hefty amounts on the installation of sanitising walkthrough gates, especially in a situation when the government was on a shoestring owing to the coronavirus situation. Therefore, the notification barred the installation of gates at any public places onward.

Published in The Express Tribune, April 30th, 2020.