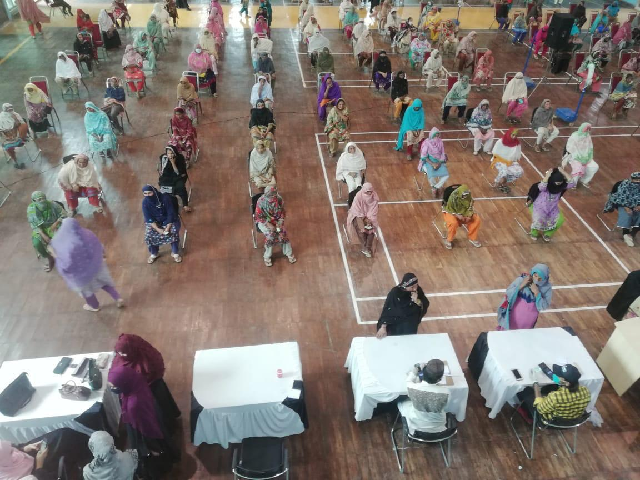 ---
Ehsaas cash distribution continues
In Abbottabad district, selected beneficiaries received Rs12,000 from district administration officers
---
ABBOTTABAD: Destitute people continue to receive cash grants under PM Ehsaas Emergency Cash Programme in Hazara division like the rest of the country. People from the vulnerable segment of the society facing hardship during lockdown are among the beneficiaries of the programmes.

In Abbottabad district, selected beneficiaries received Rs12,000 from the district administration officers and tehsil revenue staff under strict security while keeping social distances and provision of hand sanitisers.

In Manshera district, the staff of Benazir Income Support Programe (BISP), banks and retail shops remained present to facilitate beneficiaries of the Ehssas Emergency Cash Programme. District administration Manshera has established 45 cash centres at various places where payments of Rs12,000 rupees to the people are in the final phase.

Published in The Express Tribune, April 30th, 2020.