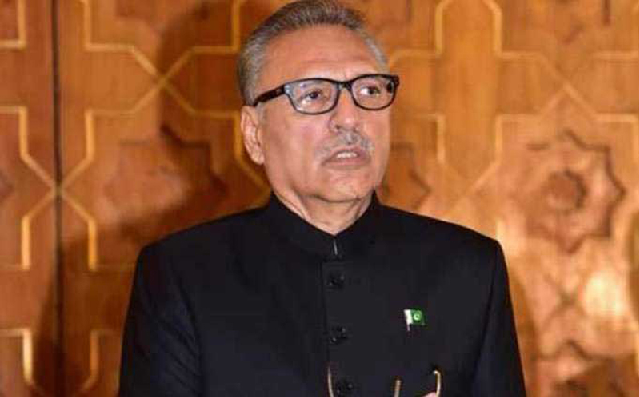 ---
President Alvi reviews anti-virus efforts in Balochistan
Number of confirmed positive cases in Balochistan stands at 915, with 725 active cases, 176 recovered, and 14 deaths
---
QUETTA: The federal and provincial governments need to proceed with coordinated strategies to curb the coronavirus outbreak and mitigate its effect on the poor, said President Arif Alvi on Wednesday during his day-long visit in Quetta, where he found the measures in place to be satisfactory.

The president chaired a meeting with provincial and federal officials to review the current situation with regards to Covid-19 in Balochistan and assess the strategy going forward.

The president was briefed by Balochistan Chief Secretary Captain (retd) Fazeel Asghar on the measures taken by the provincial government as part of its response to the coronavirus pandemic.

Alvi expressed his satisfaction on the measures taken thus far and urged the provincial government to ensure that effective relief is provided to low-income groups, and those suffering economically due to the coronavirus-induced lockdown.

As of April 29, a total of 23,422 persons have been screened in Balochistan. Of these, 13,286 were identified as suspected cases. Thus far the province has carried out a total of 8,504 tests, out of which 7,589 persons tested negative. The number of confirmed positive cases in Balochistan stands at 915, with 725 active cases, 176 recovered, and 14 deaths.

Published in The Express Tribune, April 30th, 2020.