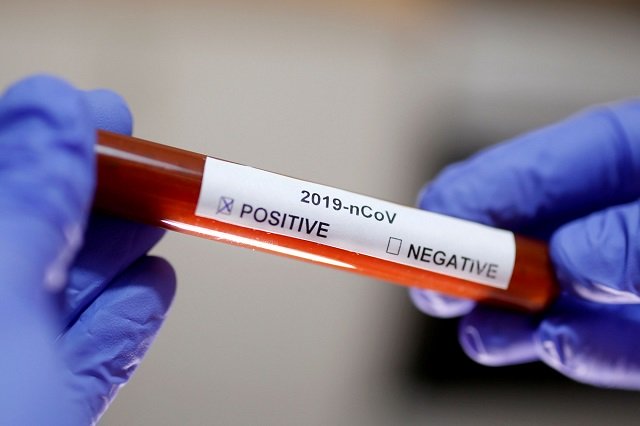 ---
SHO tests positive for coronavirus in Lahore
Covid-19 cases soar among Rescue 1122 officials
---
LAHORE: The Covid-19 seems to be spreading at a fast pace in the departments working on the frontline including the medical community, police and the Punjab Emergency Service Rescue 1122 as in Lahore police first station house officer (SHO) has been tested positive.

The victim was posted as SHO Raiwind City. In the same police jurisdiction, a sub-inspector has also been reportedly fallen prey to the pandemic.

A few days back, two traffic wardens one posted at Model Town and another at Naulkah sector were also tested positive for Covid-19.

Four days back, it also came on the surface that at least 21 policemen across the province including one posted at IG office have been tested positive while the report of 40 other suspects was being awaited. A few weeks back, a sub-inspector from Sialkot was also reported to be tested.

A senior police officer revealed that there were at least 17 officers who have been quarantined.

However, the claim could not be verified independently.

The Punjab Emergency Service Rescue 1122 is also facing the same issue. An officer shared that at least six positive cases had been reported in the force so far. Out of these five were still quarantined while one hailing from Rawalpindi had recovered from the pandemic.

As the pandemic is spreading at a fast pace, the worrying part is that the transparent data in this regard is missing.

It is worrisome that the plague had started hitting hard the Punjab Police after targeting the medical community.

The medical community had been able to raise their voice by staging different protests in different parts of the country for insurance of workplace safety especially PPE. However, their grievances were yet to be addressed. While the police officials could not register their concern over a surge in Covid-19 cases in the force.

The high-ups of the Punjab Police said they have been trying to implement preventive measures to contain the spread of Covid-19 in the ranks and files of the force.

Published in The Express Tribune, April 30th, 2020.