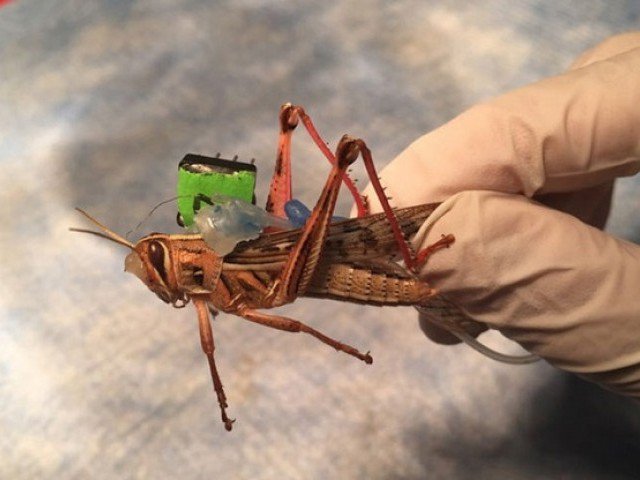 ---
BHAKKAR: The district administration, along with the army, has launched a joint field operation against the swarm of locusts that have attacked different areas across the province.

Cultivators across the Thal area are anxious as the hungry locusts eat away everything in their way. The local area administration immediately got active to save the standing fields from the pests.

Four teams consisting of 100 officials from eight departments have been deployed in the high risk areas to deal with the threat. Chemicals are being sprayed across fields through heavy machinery to exterminate the swarms of locusts attacking the green pastures and fields.

For this purpose, temporary camps have been setup in the area to monitor and expedite the extermination operation across the region.

Deputy Commissioner Syed Musa Raza told The Express Tribune that he was personally monitoring the ongoing operation against these insects to protect the valuable crops from becoming pest meal.

He highlighted that the eight provincial departments include Agriculture, Livestock, Revenue, Highways, Municipal Committees, Forest, Education and Labour.

 

Published in The Express Tribune, April 30th, 2020.