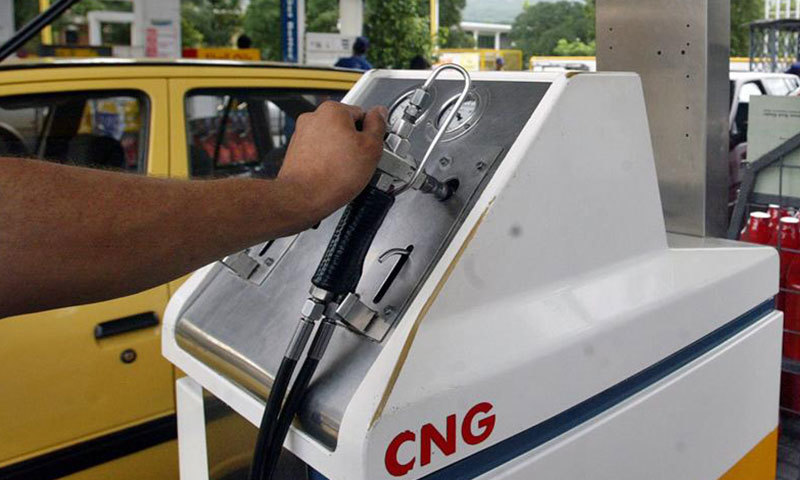 ---
Lockdown woes: CNG station owners demand relief package
CNG Station Owners Association seeks an increase in working hours for fuel pumps
---
KARACHI: CNG station owners in Sindh have demanded a relief package for the CNG sector from the federal government, while also asking the government to prolong operating hours for fuel stations across the province.

According to CNG Station Owners Association chairperson Malik Khuda Bakhsh, the sale of petrol has reduced by 80 per cent, while the sale of CNG has dropped to almost nil due to the ongoing lockdown.

Bakhsh added that though fuel pumps were allowed to function from 8am to 5pm in the province, investors were suffering due to the limited working hours and left unable to generate enough revenue to pay salaries, utility bills, rent and taxes.

He claimed that last year's fuel adjustment charges had also been included in electricity bills issued after January, demanding that the federal government offer a relief package for the sector similar to what other industries have been given. He said that the package should include the removal of gas infrastructure development cess, relief in the payment of three months' rents for fuel station sites, and relief in the payment of electricity bills for three months.

He further suggested that working hours for fuel pumps should be increased following the announcement of standard operating procedures, asserting that they should be allowed to remain open for 12 hours a day, as in Punjab and Khyber-Pakhtunkhwa.

Published in The Express Tribune, April 30th, 2020.