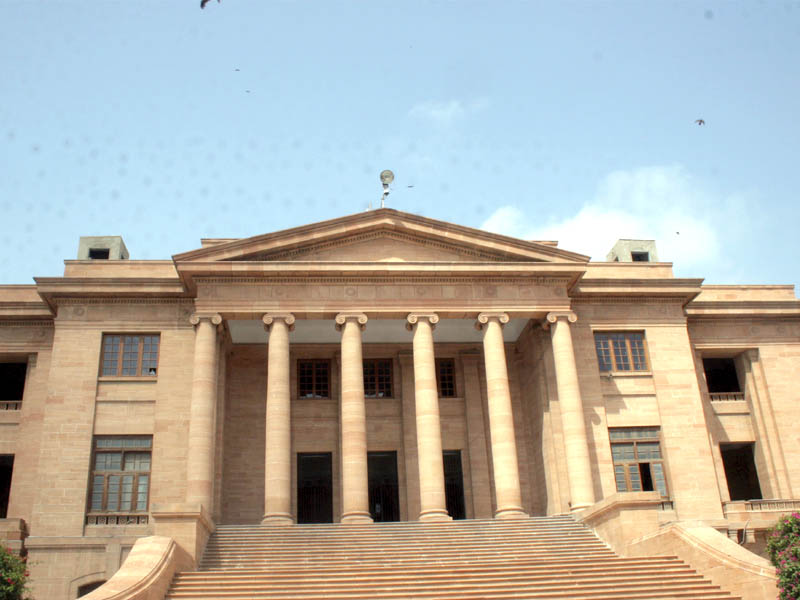 ---
SHC seeks details of rations distribution
Petitioner highlights poverty in Sujawal; claims distributed food was sub-standard
---
KARACHI: The Sindh High Court sought on Wednesday details from Sujawal deputy commissioner (DC), over allegations of the distribution of substandard ration in the district.

The directions came in the wake of the petitioner's counsel alleging that 86 members included in the committee for ration distribution in Sujawal, headed by the DC, were the DC's relatives. He further claimed that some families were given two-month ration worth just Rs1,200, adding that items in ration bags were past their expiry dates and of substandard quality.

"Most of Sujawal's population is poverty stricken and people there are forced to commit suicide due to poverty," the counsel said, stressing the importance of ensuring proper ration distribution in the district.

However, according a report submitted by the Sujawal DC in court, over 13,000 ration bags have been distributed so far in the district, with 330 bags in each union council.

On being presented this information, Justice Mazhar inquired, "[On average], how many persons does a needy family comprise and is the amount of ration stated in the report enough to fulfil the district's requirement?"

The court was informed that at least 100,000 families were identified as needy and deserving of aid, in a population of around 800,000 families in the district.

At this, Justice Mazhar inquired what data was used to identify the needy, at which relevant official told the court that the union council's assistance was sought to identify a certain number of needy families. They further stated that Rs19,000 were spent on door-to-door ration distribution until then.

The court ordered the Sujawal DC to submit complete details of ration distribution on May 8.

'Dissatisfactory' replies

The bench also ordered the DCs of Malir and Korangi districts as well as relevant mukhtiarkars to re-submit their replies at the next hearing of a plea pertaining to the use of sewage water to grow vegetables on state land near Malir River, terming the replies initially submitted by the "dissatisfactory."

The court also sought a report on the matter, directing the relevant officials to submit it after putting an end to the practice of using sewage water for vegetable cultivation on state land.

The Malir and Korangi DCs, submitting their replies, informed the court that they were occupied by pandemic arrangements and required the assistance of other departments on the matter.

"Coronavirus is temporary and will end one day but using sewage water to grow vegetables poses a great risk to human lives," Justice Mazhar replied, asking who was involved in the misdeeds and why no action had been taken against them.

The court termed the replies submitted by the DCs "dissatisfactory" and ordered relevant authorities to put an end to the cultivation of vegetables using sewage water, submitting a report in court on May 6.

Published in The Express Tribune, April 30th, 2020.