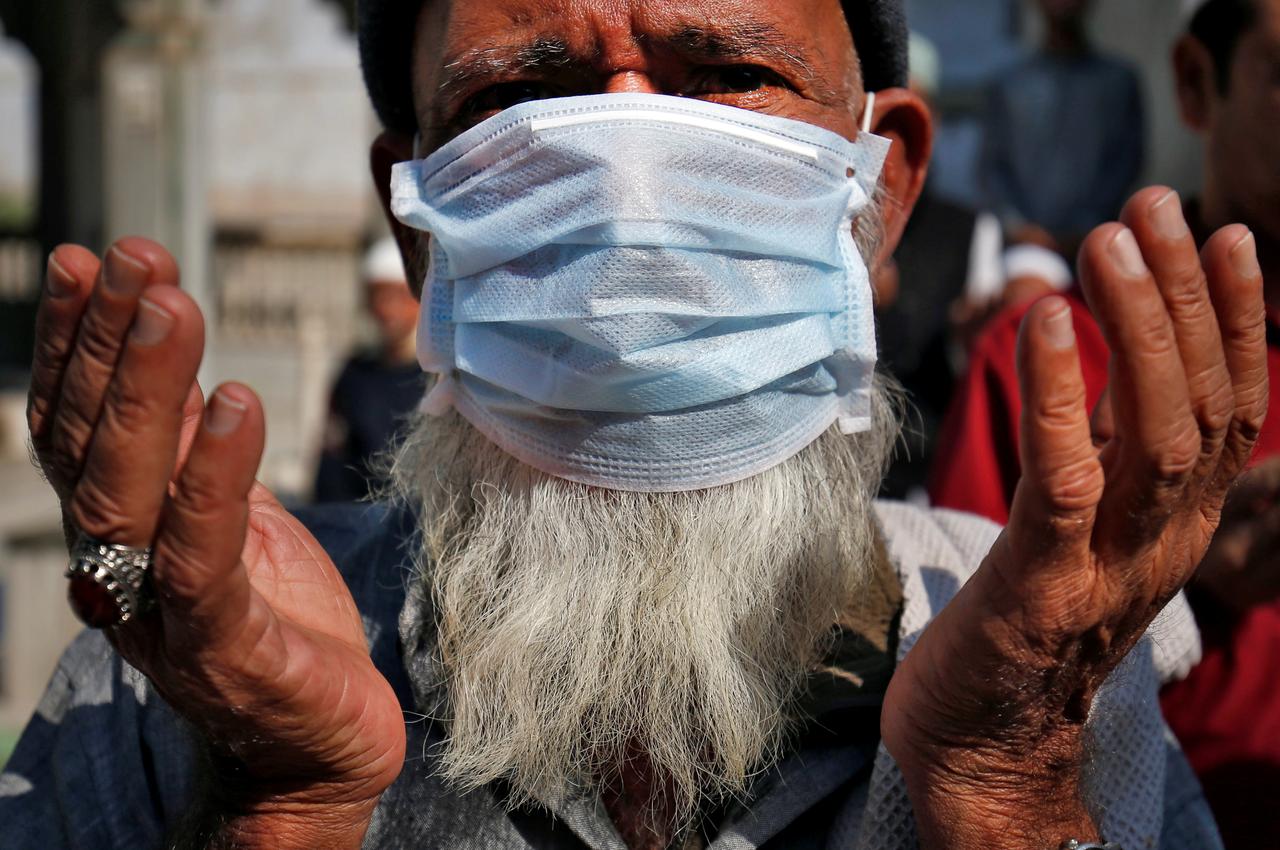 ---
The poor suffer as Sindh, Centre fail to fulfil promises
Sindh rethinking decision to hand out 2m ration bags, claim sources
---
KARACHI: "Can anyone buy my son?" the stooping man's shouts echoed near the municipality office in Jacobabad. Neither his shouts nor the toddler in his arms moved anyone. "I have four sons and want to sell this [one] so I can feed the others," he shouted again, his wails speaking of the predicament he had been facing since the lockdown began.

He was one among many daily wage workers, as he said in a video that went viral on social media last week, who found themselves trapped in misery as businesses closed down in the aftermath of the lockdown.

"Since everything is closed and we are forced to stay home, my children sleep on empty stomachs. I fear for their lives," he lamented, complaining that no government officials had come to provide rations.

His suffering is reflective of many others, signifying that the government has failed to fulfill its promise of providing rations to the needy.

SHC seeks details of rations distribution

According to a group of women protesting the non-provision of rations in Badin, when they apprised the Pakistan Peoples Party's (PPP) elected representative of their problem, they were told that rations would be given only to those who had voted for the party during the last elections.

"We voted for PPP MPA Taj Muhammad Mallah. Now he is denying us support," one of them, Zulekha Mallah, told local media. "My children are dying of hunger. Where should we go? Who should we beg?"

Hollow promises

Soon after the lockdown started, Sindh Chief Minister Syed Murad Ali Shah announced the distribution of two million ration bags among the needy.

Following this, the Sindh government said it had released Rs1 billion for the purpose and committees were formed to carry out the task in every union council (UC), identifying needy persons deserving of aid in their areas.

"We were initially told to identify 60 people from each UC but on insistence, the number was increased to 120," said a UC chairperson from Qambar-Shahdadkot. "My UC comprises 25,000 to 30,000 people and we have prepared a list comprising 160 names," he said, adding that ration bags, hardly worth Rs1,000 to Rs1,500 each, were given to each family. "A poor man spends between Rs200 to Rs300 to travel to the city and collect rations after a day-long wait," he said, claiming that few were being provided aid.

Sindh Energy Minister Imtiaz Shaikh, the focal person for the committee on ration distribution, did not respond to multiple calls. His spokesperson, however, said that rations distribution would be carried out in phases. "We have limited resources and the remaining people will be provided rations in the next phase."

Sindh govt mulls restoring intra-city public transport

However, sources in the Sindh government, on condition of anonymity, told The Express Tribune that the provincial government was reconsidering its decision to distribute two million ration bags. "Hardly 500,000 families are expected to receive rations. So far, we have distributed them among just 300,000 people."

The CM, too, had admitted that his government did not have the resources to cater to each and every needy person in Sindh.

The federal government had also announced aid for the needy under its flagship Ehsaas Programme, releasing Rs8 billion for Sindh alone. "Around 20 people from my area registered and even received a confirmation message but in vain," said Aftab Ahmed, a civil society activist from Larkana.

Blame game

However, instead of keeping their promises, Sindh and the Centre have leveled allegations against each other.

Pakistan Tehreek-e-Insaf leaders have accused the PPP government of staging an act of helping the needy, while PPP ministers have blamed PTI for "taking a U-turn" on its promises regarding relief work. 

Published in The Express Tribune, April 30th, 2020.