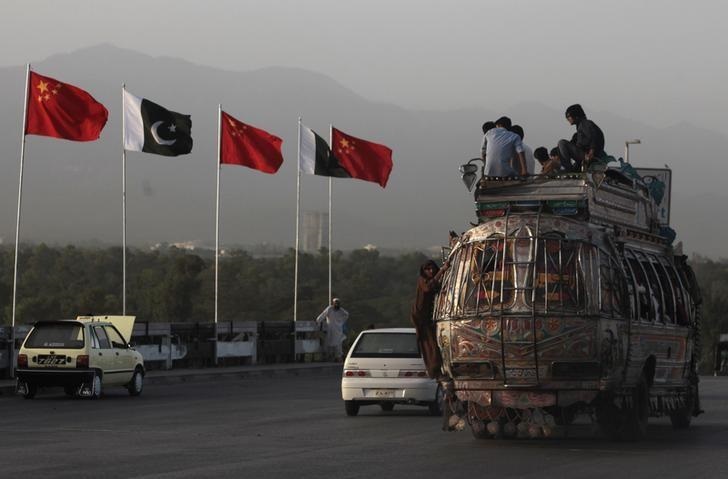 ---
KARACHI:
The pandemic lockdown, in place for over a month now, applied brakes on the business for transporters, forcing them to look elsewhere for their livelihoods. It took a while before they were able to find another means of sustenance, but they eventually did so. With no other solution in sight, they rented and took private cars to the roads, offering services for long-distance travel, mostly out of city.
At present, this seems like the only way they can survive in the middle of the seemingly never-ending quagmire.
When traffic came to a halt…
Karachi, the financial hub of Pakistan, has long been facing a transport crisis. As the metropolis' public transport infrastructure has continued to degenerate over the years, the state of the city's buses has kept worsening by the day, while risky qingqis temporarily presented a cheaper alternative to relatively safer rickshaws and taxis vanished off the roads as ride-hailing enterprises announced their arrival.
Taxis, vans fill vacuum left by public transport in Rawalpindi
The emergence of these online ride-hailing services proved to be one of the biggest blows to the city's already dismayed transporters. And they had just begun to come to terms with the drastically changing transport landscape, when the lockdown made its appearance.
A day after the lockdown began, Sindh Transport Minister Awais Qadir Shah ordered a ban on intra-city as well as inter-city public transport across the province. Buses, taxis, rickshaws and online cab services were suspended across the province. Business came to a sudden halt, adding to the woes of not just commuters, but also transporters. And some among the latter even saw it as the complete breakdown of the transport business in the city.
…transporters found a way out
However, they soon found an alternative means of sustenance in the once-bustling.
Left with no other option, they turned to rent-a-car dealers.
Since then, Karachi has seen a steep surge in the rent-a-car business, as transporters began hiring the only means available for transport in the city during the lockdown - private vehicles. Rent-a-car businesses have flourished, hiring out vehicles to transporters, including drivers of public buses, for as long as a month. Transporters then used these vehicles to carry passengers on longer routes, even out of the city.
K-P govt suspends inter-district public transport from March 23
As of now, they are charging commuters between Rs15,000 and Rs17,000 per head to travel to Multan, Lahore, Rawalpindi, Peshawar, Abbotabad, Mansehra and as far as Battagram. On the other hand, charges for commuters travelling from any of these cities to Karachi are drastically lower, between Rs5,000 and Rs7,000.
Not more than four passengers are transported in Vigos, Corollas or other cars having similar seating capacities while bigger vehicles are being used to transport six to eight passengers.
These transporters, driving hired, private vehicles, usually travel via motorways and rely on CNG for fuelling even old models of vehicles.
Meanwhile, seeing an opportunity amid worsening financial crunch, cabs at Karachi airport have also started offering rides to other cities in Sindh at discounted rates, as train service and flight operations remain suspended.
While some rent-a-car dealers take the initiative to offer similar services for out-of-city travel themselves, it is now being feared that the upsurge in the demand for private cars will result in transport charges peaking on Eid.