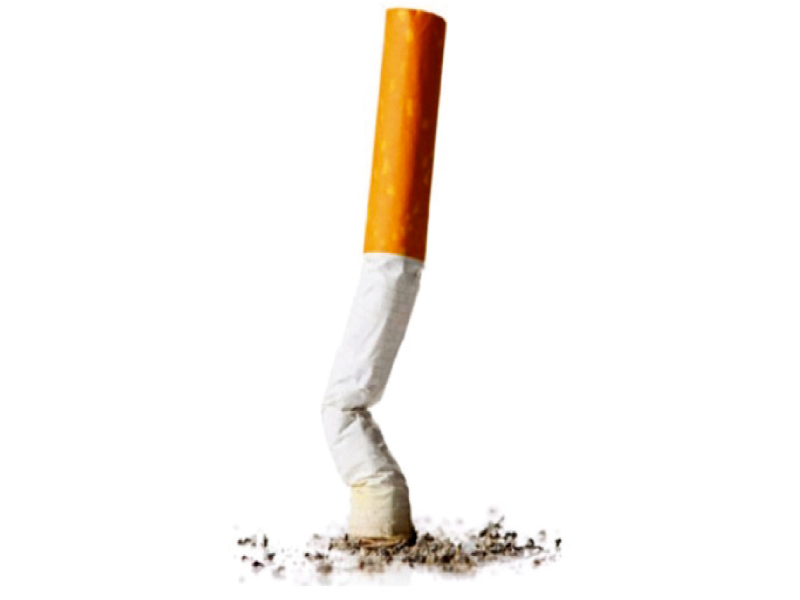 ---
The World Health Organisation (WHO), as part of a digital campaign against nicotine consumption, has claimed that using tobacco products increase your chances of contracting the novel coronavirus.

In one post, it also accused tobacco lobbyists of trying to manipulate policy-making by having tobacco listed as 'essential' to allow its sale and delivery during lockdown.




But the triumphant note of the message didn't get the anticipated response on social media. Smokers were joined by non-smokers as they pilloried the multilateral body over the campaign as well as its response to the pandemic.

A recurring theme in the most liked responses to the post was that tobacco consumption was the only thing helping smokers maintain their sanity in these uncertain times.

"As much as tobacco is harmful, the lockdowns make life stressful. I'd gladly coach someone to quit, but calling it non-essential can be dire for those who are addicted," replied Marissa Cullen on Facebook. Her response, which mentioned that she works in the health field, has received over twelve hundred likes so far.

A user who goes by Mymona Vwc wrote: "It's not nice being addicted to smoking but at the same time I think I will have a mental breakdown under lockdown if I can't have a smoke."

There were also those who urged smokers to consider the health hazard of second-hand smoke while lauding the campaign but they were far fewer in number.

On the other hand, there were quite a few who accused the global health body of using the Covid-19 crisis to continue its crusade against big tobacco, akin to fiddling while Rome burns.

"Tobacco exposed, unlike the origin of Covid-19, thanks to the WHO," was the tongue-in-cheek response of Eric Benkert.

Social media also gave ample reminders to the multilateral agency about the sizable health tax generated from tobacco sales, the hypocrisy of singling out nicotine as a health hazard while staying silent on alcohol as well as making it a rights issue.

"Your job as #PublicHealth is to inform about benefits and risks; it is not to make decisions for adults who are capable of making their own decisions," tweeted user with handle bodhicat54.

https://twitter.com/bodhicat54/status/1254105304104484865

The campaign was also criticised for making unsubstantiated claims including that smoking makes one more vulnerable to Covid-19 infection. As part of the posts, the WHO shared a warning from health experts that smokers with COVID-19 likely suffer more consequences but highlighted it as 'fact'.

A user with the handle DavidPForsyth, author of apocalyptic science fiction as per his bio, pointed out how France was testing nicotine to combat the outbreak.

https://twitter.com/DavidPForsyth/status/1253034999839768576

"Nicotine & vaping may become a preventive treatment & cure for COVID-19. You on the wrong side of history (again)," he wrote with the link of the study conducted in France.

The study – which stresses serious health risks of smoking – suggests a substance in tobacco may lower risk of getting coronavirus. According to figures from Paris hospitals, reported The Guardian, of the 11,000 patients admitted with Covid-19, 8.5 per cent were smokers. The total number of smokers in France is estimated at around 25.4 per cent.

"The results confirm a Chinese study published at the end of March in the New England Journal of Medicine that suggested only 12.6 per cent of 1,000 people infected with the virus were smokers while the number of smokers in China is around 28 per cent," it adds.

However, as is the nature of studies, there is a premise and a hypothesis but nothing is proclaimed as definitive until there is conclusive proof. Similarly, there is no definitive proof that smoking increases the likelihood of contracting or succumbing to Covid-19.

It is a time where there is proliferation of fake news and abundance of conspiracy theories while miracle cures have never appeared so tempting.

The WHO is expected to provide leadership in coordinating the global effort against the outbreak and countering the spread of false information, instead of adding to the confusion.

It is already in the firing line of US President Donald Trump, who has said he will halt funding to the WHO. His statements have helped the #DefundWHO hashtag gain traction, while also bringing to light other missteps made by the UN body.

The most recent one, which led to confusion and consternation on social media, was about 'immunity passport'. The post has since been replaced with another.

https://twitter.com/WHO/status/1254160937805926405

Whether the thread was informative and factual or not, the damage was already done.

"This is a mistake of epic magnitude. It is not a clarification. Erodes trust on the organization," tweeted Reinaldo Normand, the CEO of a San Francisco-based startup.

https://twitter.com/rnormand/status/1254161731070263296

Another shared the very valid concern that the WHO, with its frequent bungles, could vindicate the stance taken by the US president.

"Yes, the same man who suggested injecting bleach in patients as #Covid19 cure," tweeted writer Faisal Chaudhry.

https://twitter.com/faysal_chaudary/status/1254484976038535174?s=12
COMMENTS
Comments are moderated and generally will be posted if they are on-topic and not abusive.
For more information, please see our Comments FAQ