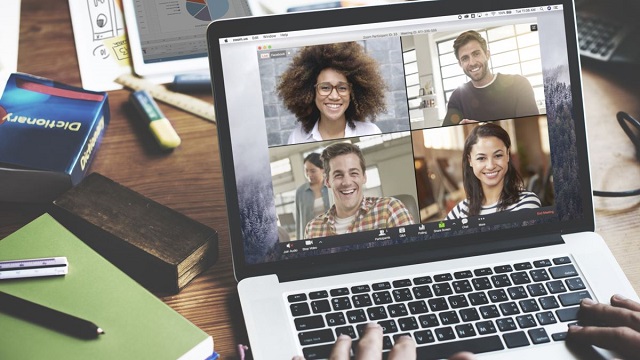 ---
Zoom rival, Google Meet, now adding 3 million users per day
Google faces tough competition from Zoom, which has over 200 million daily active users and growing
---
Video conferencing websites are flourishing following the coronavirus lockdown as the new way of communication.

Cashing in on this opportunity is Google's Meet; a video conferencing service that is adding about three million users per day says Sundar Pichai, CEO of the company, reports Forbes.

Meet, which is available only to schools, businesses, and governments is distinct from the consumer-focused Hangouts tool.

Pichai reported that the video conferencing service has about 100 million active participants per day, which represents about a 300 per cent growth in usage since January.

The video conferencing services offers a layout displaying up to 16 call participants at once, resembling a popular option on rival Zoom.

Teachers to stop using Zoom app after 'very serious incidents'

At present, the search engine giant is not charging customers for upgrades to Meet-related features like large video calls during a six-month period ending in September.

In addition to this, the company also unlocked premium Meet features to all G Suite users, amid the Covid-19 pandemic.

Despite this Google faces tough competition from its rival Zoom, which has over 200 million daily active users and growing.

Google plans to merge its popular Hangout product for consumers with Meet alongside introducing improved video quality in dim lighting and filtering of background noise, such as keyboard clicks and slamming doors.

Google adds new Zoom-like feature to Meet, allows calls from Gmail

Even though Zoom is marketed being marketed as a B2B video conferencing solution it is being used worldwide to host fitness and yoga classes, celebrate birthdays and even throw karaoke parties in times of social distancing.

Zoom costs about $14.99 per month while Google offers unlimited time with a basic G Suite account, which costs $6 per month.

Despite the ease of use, video conferencing apps have raised security concerns with recent incidents of 'Zoombombing' when uninvited guests crash meetings.