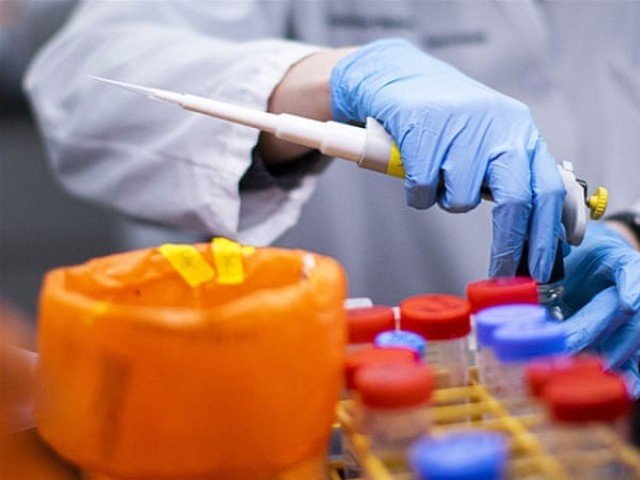 ---
Indigenous technological solutions to Covid-19 sought
Speakers call for using technology to support marginalised people
---
ISLAMABAD: Even as the country uses technology to track novel coronavirus (Covid-19) cases, experts on Tuesday urged that indigenous technological solutions should be found to our problems while it should also be used to help alleviate the miseries of the underprivileged.

This was suggested during a webinar on 'Emerging Technologies: Important Tool to Combat Covid-19". The webinar had been organised by the China-Pakistan Study Center (CPSC), at the Institute of Strategic Studies Islamabad (ISSI) in collaboration with Mishal Pakistan and Wusool. The session was moderated by Dr Talat Shabbir, the director of CPSC.

ISSI Director-General Ambassador (retired) Aizaz Ahmad Chaudhry emphasised the significance of technology to deal with Covid-19 through efficient communication and connectivity. With a technological race, Chaudhry said that it is important to ensure its equitable access to technology for every segment of society. Moreover, he called for the indigenisation of technology with additional homegrown solutions.

Research and development at home, he said, is extremely important for detection, vaccine development, data collection and analysis. Moreover, to deal with the current health crisis, he said that it is important to enhance regional cooperation.

"Regionalism could become more popular, offering new opportunities," he said, adding that all institutions should work together to lessen the suffering of the people.

Mishal Pakistan Chief Executive Officer Amir Jahangir said that we need to understand and make use of emerging technologies. In this regard, he said that the government needs to devise a system to use digital technologies for the welfare of the people. Vizteck Solutions founder Barkan Saeed stated that China successfully used advanced thermal detectors and cameras to detect Covid-19 patients and effectively combat the virus.

Yusuf Hussain, the former CEO of Ignite, said that the government has started using its surveillance ecosystem to detect Covid-19 patients, as a timely response to minimize costs on the already fragile health system.

He further said that it is equally important to ensure the availability of food and other essentials to the marginalized communities.

Published in The Express Tribune, April 29th, 2020.