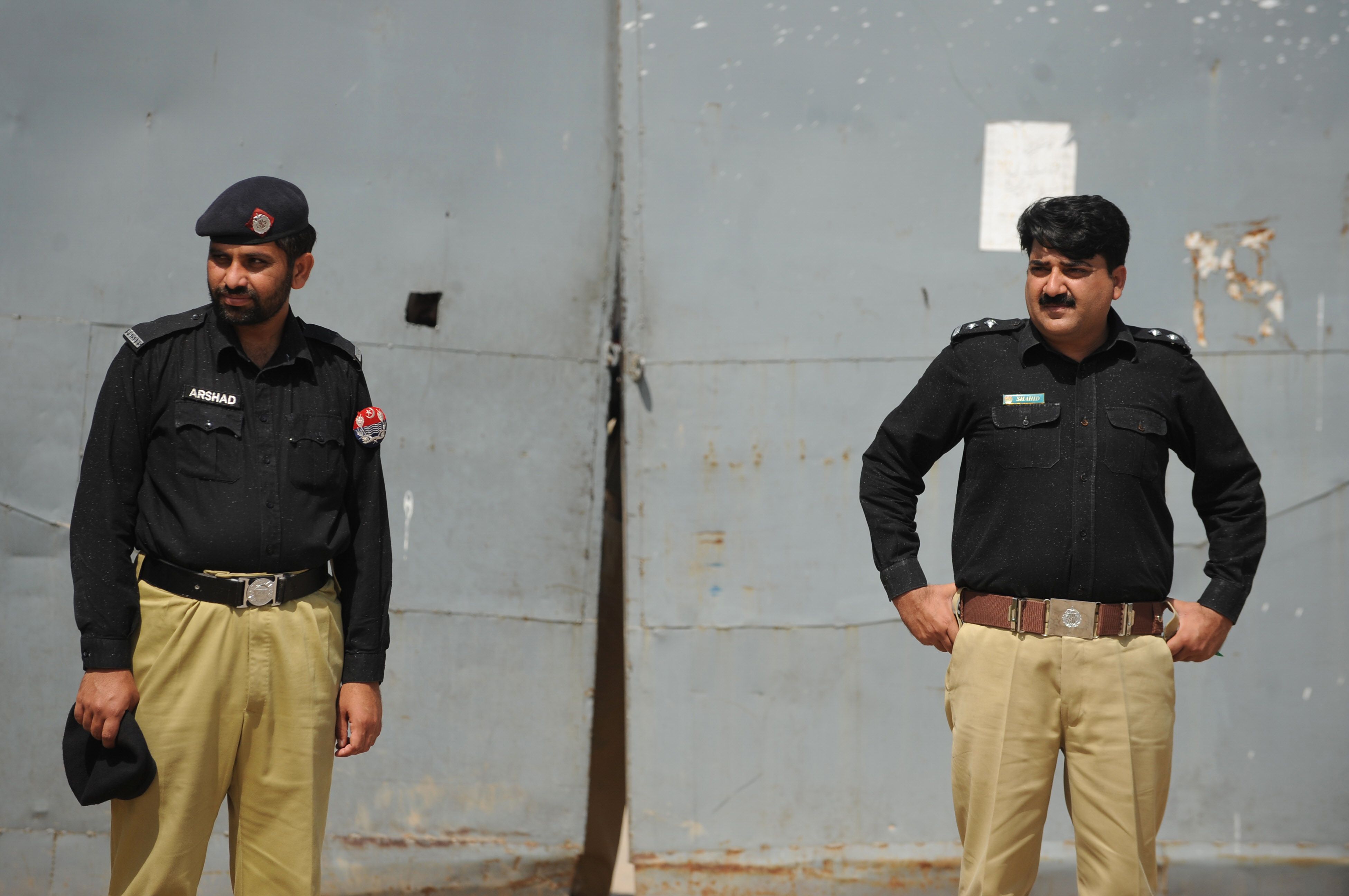 ---
RAWALPINDI: The security personnel rigidly enforced the lockdown orders on the 36th consecutive day as they pulled down the shutters of several businesses operating without permission.

The joint action by the police, paramilitary Rangers, and army personnel was conducted in various areas including Raja Bazaar, Talwaran Bazaar, Narankari Bazaar, Namak Mandi, Fawara Chowk and other markets in city centre.

With the arrival of Ramazan, many shopkeepers had opened their businesses without even acquiring permission from the district administration amid the lockdown.

The law enforcement agencies (LEAs) had also remained lenient towards them. However, a dramatic change was witnessed was on Tuesday when the LEAs came into action and forced all shops, that have been not been exempted, to shut down.

Even those who have been running businesses with half shutters open since the relaxation in the lockdown were also warned of strict action by the police.

Further, the traffic police lifted some 17 wrongly parked vehicles from different areas while the police impounded some 21 motorcycles for flouting the ban on pillion riding.

Later in the day, police mobiles and military vehicles patrolled different areas and made announcements from loudspeakers, advising people to stay home and avoid going out unnecessarily.

The routine strict checking on the entry and exit points of Rawalpindi as well as on different thoroughfares continued as well.

Facilities at THQ Kahuta checked

City Police Officer (CPO) Ahsan Younas on Tuesday visited Quarantine centre established at THQ Kahuta and checked quarantine facilities there.

According to a spokesman, the CPO lauded the role of security personnel who were performing their duties effectively at this critical time.

He also directed the officials to use face mask and other equipment. He appealed to the public to fully cooperate with the administration for the implementation of government directions as there was no other way out to stop coronavirus spread.

The CPO said: "We should not be panic. We must get united and join hands with the government to root the virus out from our country." The implementation over the precautionary measures was very important and decisive in this regard, the CPO added. 

Published in The Express Tribune, April 29th, 2020.