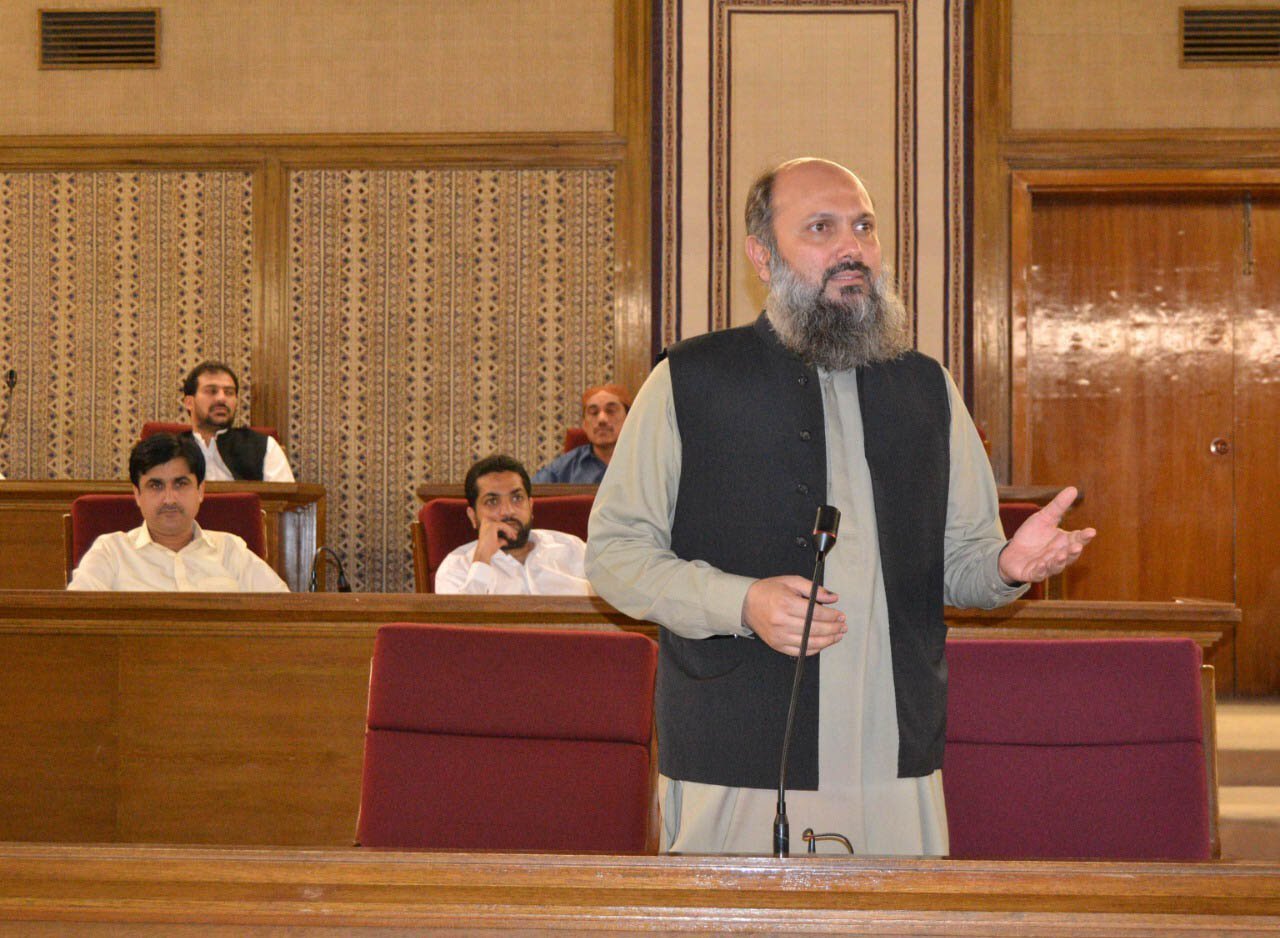 ---
Kamal stresses upon youth to understand Covid-19 reality
NA deputy speaker says some people taking undue advantage of lockdown ease
---
QUETTA: Balochistan Chief Minister Jam Kamal Khan stated how unfortunate it was to see the youth of the country taking the coronavirus threat so lightly.

"There is a misconception that the virus couldn't infect the youth but they can become carriers of this virus that might infect elders in their homes," he said. "We should understand that elders in our homes don't have strong immunity to battle the coronavirus hence their protection should be ensured during the prevailing pandemic."

He added that, young people are still getting out of the house and feel that they are strong enough to handle this virus but they fail to realise that they are bringing the virus back to their old parents and grandparents who don't have the immunity to fight it.

Expressing grave concern over the situation spawned by Covid-19, the CM urged the youth to stay indoors as much as they could.

On the other hand, Deputy Speaker of the National Assembly, Qasim Khan Suri, who hails from Balochistan, said the outbreak of coronavirus in Pakistan is on the rise. "The federal and provincial governments are working together to help those affected by the lockdown."

In a statement issued over the weekend, Suri stated that the way the coronavirus has affected the whole world, it should make people realize the seriousness of the virus, which has not yet reached its peak in Pakistan.

"In view of this fear, the people should stay in their homes as much as possible and take precautionary measures. If this is not done, there is a fear of running out of space in our hospitals," Suri said.

He added that the only solution to the coronavirus is a lockdown, which the government has unwittingly implemented but there are many areas that are not complying with the government's order.

Published in The Express Tribune, April 29th, 2020.