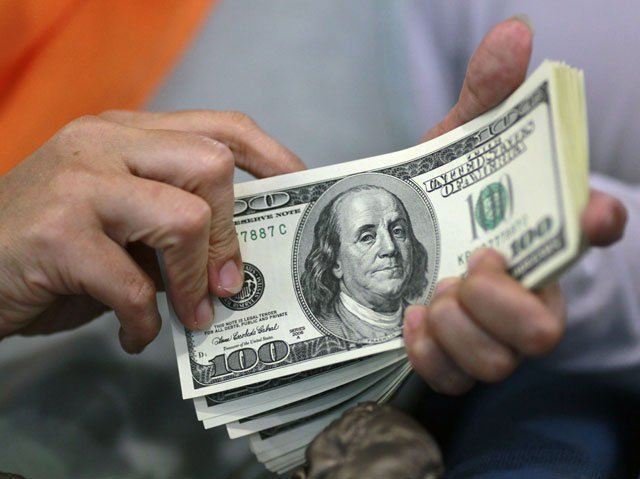 ---
Remittances estimated to reach $20-21b in FY20
Register 6.2% growth in Jul-Mar on year-on-year basis
---
ISLAMABAD: The measures taken by the government to enhance remittances have paid off as they have touched $17 billion in first nine months of the current fiscal year (Jul-Mar FY20) against $16 billion in the same period of last year, registering a growth of 6.2%, said the Ministry of Finance.

In a statement on Tuesday, the ministry added that the current trend showed that the apprehensions and estimates, claiming there would be no inflow of remittances from March onwards, were highly unrealistic.

"On the basis of current trend and estimated Covid-19 impact, the remittances inflow is expected to reach $20-21 billion in fiscal year 2020," the statement said.

The Finance Division noted that in order to encourage and facilitate overseas Pakistanis in sending money through official banking channels, various initiatives had already been taken by the government.

Giving details of the initiatives, it said the prevailing rate of TT charges had been enhanced from 10 riyals to 20 riyals for transactions between $100 and $200, which would cost an additional Rs3 billion to the government.

The existing incentive scheme for the marketing of home remittances ie Re1 against $1 of remittance amount beyond 15% growth over last year may now be based on tiered growth ie Rs0.5 on 5% growth, Rs0.75 on 10% growth and Re1 on 15% growth, added the statement.

This would cost an additional Rs600 million to the government, it said.

"To leverage home remittance customers, withholding tax will be exempted from July 1, 2020 on cash withdrawal or issuance of banking instruments/transfers from a domestic bank account to the extent of remittances amount received from abroad in that account in a year," it said.

"The Federal Board of Revenue (FBR) has been requested for an amendment to the Income Tax Ordinance through the Finance Bill." 

Published in The Express Tribune, April 29th, 2020.

Like Business on Facebook, follow @TribuneBiz on Twitter to stay informed and join in the conversation.