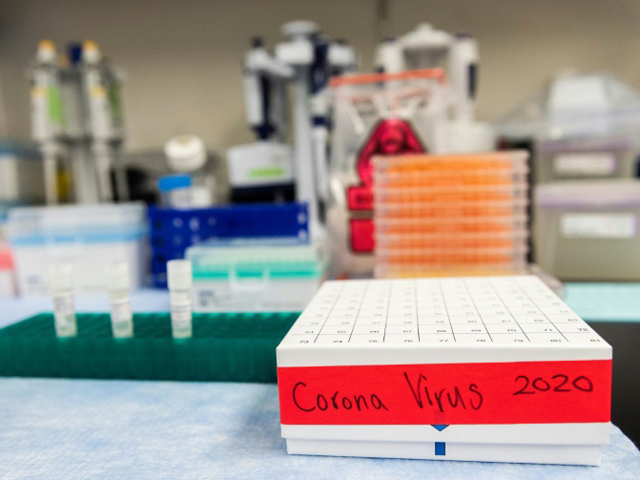 ---
Australia set for Chinese Covid-19 vaccine human trial
Perth-based clinical research company begins to recruit healthy adults for trial
---
ANKARA: An Australian research and clinical facility is preparing to lunch human trial of Covid-19 vaccine developed by China, Chinese media reported on Tuesday.

According to the state-run agency Xinhua, Linear Clinical Research, Perth-based clinical research company, has began to recruit healthy adults for the trial within next two months.

S-Trimer vaccine, developed by China-based global biotechnology company Clover Biopharmaceuticals, is among the first Covid-19 vaccines under development.

Linear also announced the vaccine trial on their website and called on the interested people to register with the company.

Hello, social distancing. Goodbye, handshakes?

"If you're healthy and located in Perth, WA, register your interest to participate in our upcoming Covid-19 vaccine study," the company said.

Protein-based S-Trimer vaccine aims to help the body to produce anti-bodies to fight the virus, according to Xinhua.

"This is one of the most prominent trials globally and involves some of the most renowned vaccine companies," the agency quoted Jayden Rogers, chief executive of Linear, as saying.

S-Trimer vaccine on trial showed great potential and was at the forefront of the global battle with Covid-19, Rogers added.

On April 14, Chinese authorities approved human testing of two other coronavirus vaccines developed by the Wuhan Institute of Biological Products under the China National Pharmaceutical Group (Sinopharm) and Sinovac Research and Development Co., Ltd, a company based in Beijing.

Over 62,000 Pakistanis awaiting return, FM told

Sinopharm has produced over 50,000 doses for the initial clinical trials. After production is normalized, the output could reach 3 million doses per batch with an annual output at 100 million doses, according to the Global Times, a Chinese state-run new outlet.

The Chinese pharmaceutical group last week also extended offer for clinical trials of the Covid-19 vaccine in Pakistan, however Islamabad said they asked the company for more information.