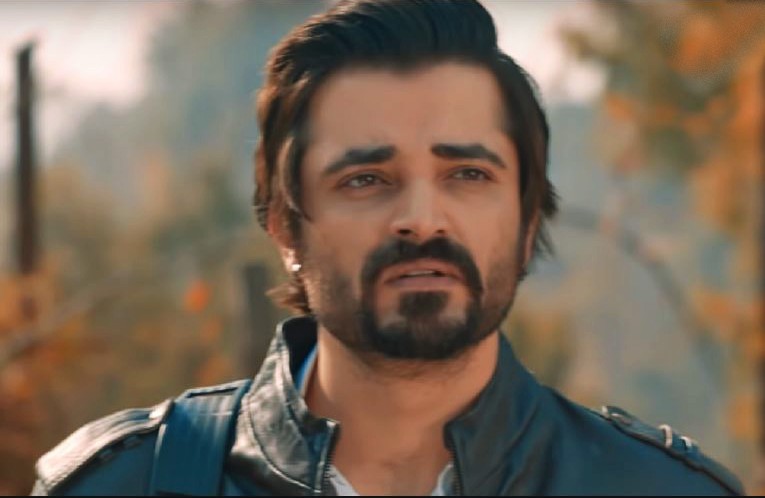 ---
Hamza Ali Abbasi recently tweeted something totally at odds with himself as he went on to relay his now enhanced fear of God.

The actor admitted that he used to be very loud outspoken but isn't anymore. He went on to tell his fans that even the very feeling of wanting to express something makes him tremble now.

Clearly, the Alif actor would rather bite his tongue than utter a single word that could be held against him by the Almighty. In his tweet, he wrote, "I used to be very outspoken, very loud. As I get close to Allah, all of that has vanished. Now I tremble and think a million times before I say something publicly."

Abbasi added, "Every word I write, I know I will be held accountable by the king of all kings, my creator, my God, my Allah."

Several responded to this with some users supporting Abbasi for his mindfulness.


Yes yes i noticed it even before ur short tempered and give abrupt reaction when you see any shabbiness, injustice around but now u response with fortitude ur choice of words in TWEETS are changed now. Well done.👍😊 may Allah bless you lots of prayers are with you Hamza❤❤

— Nimraa (@NimraaEhsaan) April 28, 2020
Well that's a very good change. May You use your fame and wisdom to bring more people closer to Almighty and serve humanity. Way to go Hamza. Anytime you plan to travel South Florida, love to meet you. :)

— Asad (@salv98) April 28, 2020
Ma sha Allah. May Allah Almighty increase your knowledge.

— Farhan (@faay_meem) April 28, 2020
That is the sign that you are getting closer to the Almighty.. MashAllah

— Asif Ali (@acube77) April 28, 2020


Others, however, continued to call him out for his earlier tweets and outright response to controversies while blatantly picking sides.

https://twitter.com/Kanfatima/status/1254977591859187714


Means all who are outspoken still not close to Allah...!!!???

— Think Tank (@ThinkTank303) April 28, 2020
Did you also think a million times before announcing on Twitter how pure and godly you are?

— TombaTomba (@PehnDiCortana) April 28, 2020


Some even dragged in the time he supported designer Maria B when she and her husband were accused of sending their Covid-19 positive cook back to his village, instead of reporting him to the authorities.


Still you need a lot of thinking to do....your support for Maria B controversy was illogical and pathetic.

— Shahina Noor (@amiryshahina) April 28, 2020
Bohat achi baat ha but just recently you endorsed MariaB's rack less behavior and condemned police/government for just doing their job.
Kissi ki side lete waqt bhi hum sub ko sochna chaiye are they worthy of that or not.. Allah hum subko hidayat de.

— undone (@just_kidding01) April 28, 2020


Nevertheless, it seems that Abbasi has decided to practice self control and refrain from tweeting as often as he did. Of course, that does not mean his fans want to hear from him any lesser.

Have something to add to the story? Share it in the comments below.