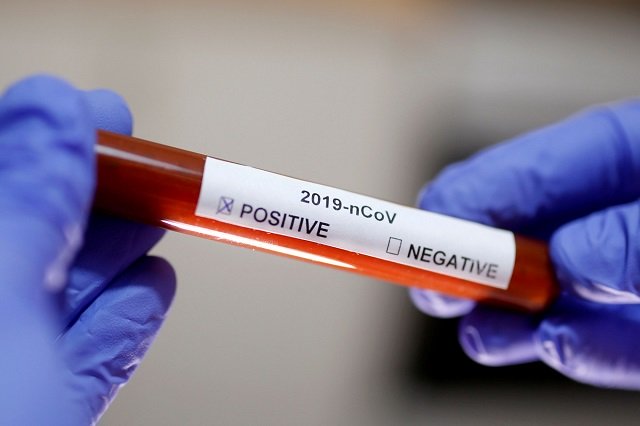 ---
Healthcare workers struggle to stay safe in twin cities
Four healthcare providers test positive for virus
---
RAWALPINDI/ ISLAMABAD: Even though sufficient supply of personal protective equipment is now available at hospitals in the twin cities of Islamabad and Rawalpindi, health care workers exposed to novel coronavirus (Covid-19) patents have been struggling to keep safe. At least four health care workers tested positive for the virus on Monday.

The news came as two patients succumbed to the novel coronavirus (Covid-19) at the largest tertiary care hospital in Islamabad on Monday, taking the toll in federal capital five.

So far, at least 245 people have been infected with the virus in the federal capital and 297 in Rawalpindi. Of those infected in Islamabad, 133 were brought to Pims.

Four caregivers catch virus

Four medical workers, including a doctor, fighting on the frontlines against Covid-19, tested positive for the virus on Monday.

The doctor who tested positive for the virus worked at the Rawalpindi Institute of Urology and Kidney Transplant (RIUKT). He has undergone under self-isolation at home.

Sources have reported that his condition is stable.

After the emergence of the positive case, RIUKT Medical Superintendent (MS) Dr Khalid Mahmood Randhawa has issued strict directions for medical and paramedical staff at RIUKT to wear safety gear and take all precautionary measures while on duty. Dr Randhawa said that there is no shortage of PPE at the facility, asserting that the safety of medical workers is a priority.

"Healthcare providers need to remain healthy to take care of the patients," he said.

Further, two nurses and a dispenser at the Holy Family Hospital (HFH) have also tested positive for the virus. They were working in the emergency department of the hospital.

HFH staff has now demanded that the government to test all medical workers at the healthcare facility to check if other staffers also have the virus in their bodies. Doctors at HFH warned that the transmission of the virus could expedite if the hospital staff was found infected with it.

Fatalities

Of the two people who died of the virus on One of those who passed away at Pakistan Institute of Medical Sciences (Pims) was a native of Islamabad while the other victim hailed from neighbouring Rawalpindi, Pims officials said. At the moment, officials said that the healthcare facility is treating some 23 infected patients — including six in a critical condition with two on ventilators — while 28 have been discharged after making a full recovery.

The tertiary care hospital, officials said, can only house 30 infected patients at a time.

The district administration is mulling a plan to seal off a section of the upscale Sector F-7 after eight suspected cases were detected there on Monday. A day ago, at least seven cases had emerged in Shah Allah Ditta area of the federal capital.

Meanwhile, at least eight members of a family were found infected with Covid-19 in a village in Kotli Satiyan tehsil of Rawalpindi. The area was subsequently sealed.

Published in The Express Tribune, April 28th, 2020.