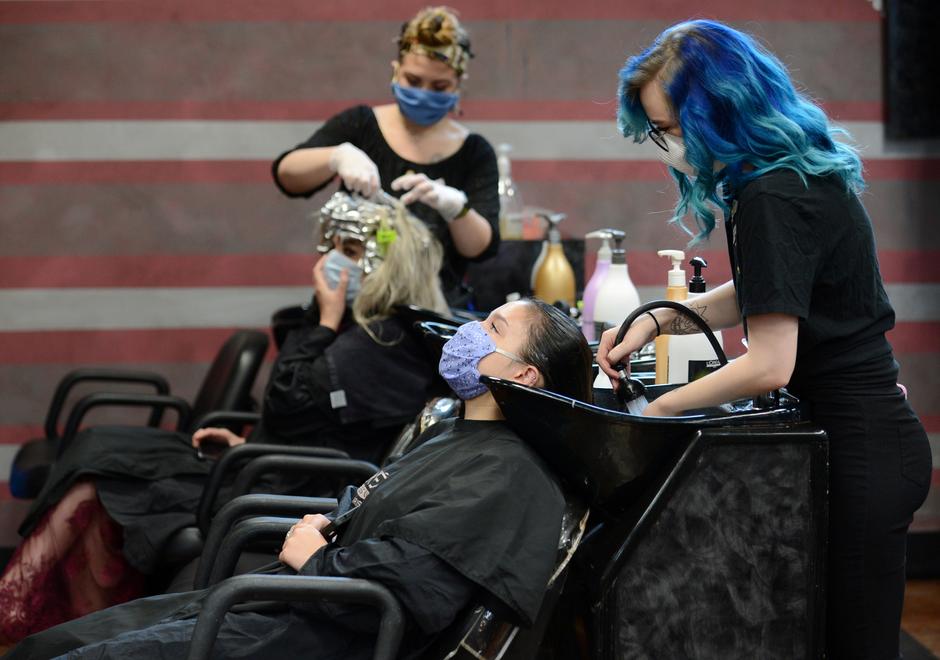 ---
Salon owners fear losing earnings in Ramazan
Demand govt provide them with some incentives
---
ISLAMABAD: With the government moving towards a 'smart lockdown' to balance between curbs to stop the spread of the novel coronavirus (Covid-19) and resumption of businesses, beauty salons which have been completely shut throughout the month-long shut down have demanded that the government compensate them for their loss, particularly which they will suffer if their businesses continue to remain shut during the holy month of Ramazan.

Like other businesses, Ramazan is a busy month for hairdressers and beauty salons and they stay open until late on the night before Eidul Fitr to give customers a makeover before the festival. Beauty parlours set up tents and hire henna artists for the occasion.

Hence closure of their business during the holy month is seen as a massive loss.

"The lockdown situation in the country has undoubtedly affected many businesses but beauty salons are among the most affected as we cannot provide all our services by adopting social distancing," said Saiqa Awan, the owner of a salon.

The fear about the virus, which has infected at least 245 people in the federal capital and claimed three lives, female customers are not only avoiding trips to salons nor are they inviting these beauticians to their homes.

"Physical contact with the customers is unavoidable in the different services we provide to enhance their beauty," Awan said, adding, "Even when we offered these services at their homes whilst using masks and other precautions, not even a single customer expressed the willingness to avail them out of fear of Covid-19."

Shaheen Mushtaq, who runs a beauty parlour as her main source of income, said that she is the only breadwinner in her family as her husband is critically ill.

"Since the lockdown was imposed, I have not earned much," she said, adding, that she has instead spent all of her savings on essentials.

"Now I do not have money to pay the fees for my three school-going children and bear the medical expenses of my bedridden husband," Mushtaq cried.

She urged the government to provide some incentives to the owners of the small beauty salons so that they can also compensate their employees who are facing difficulties to make their both ends meet.

Azhar Saeed, who is also an owner of a beauty salon said the salon owners wait for Eid the whole year to earn maximum profit and meet their unusual expenses. However, on this Eid, it seems difficult for them to earn anything. 

Published in The Express Tribune, April 28th, 2020.