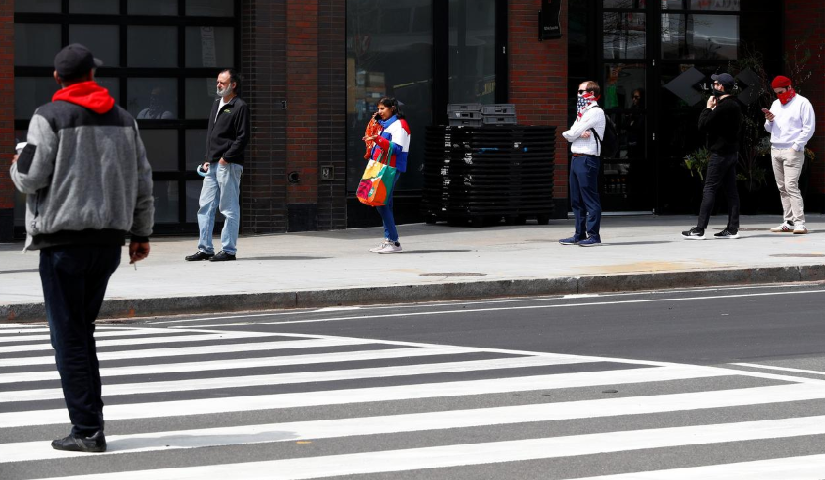 ---
Nurses urge citizens to follow social distancing
Warn healthcare workers won't be able to help if guidelines continue to be flouted
---
KARACHI: With the rise of Covid-19 cases, nurses of various hospitals in the city have appealed to the public to maintain social distancing and stay at their homes.

During a press conference at the Karachi Press Club on Monday, the healthcare professionals stated that there was a shortage of nurses at hospitals, adding that all those belonging to the profession were trying to serve patients.

They further pointed out that with rising numbers of patients, several doctors, nurses and paramedics have also contracted Covid-19.

Nurse Uroosa Lakhani maintained that if citizens do not follow the guidelines regarding coronavirus, the health workers would soon be unable to help patients and the situation will spiral out of control.

Meanwhile, Khairunnisa added that the only way to control the spread of this pandemic was to strictly follow the Sindh government's lockdown. She added that nearly all isolation centres were at capacity.

Rubina, another speaker at the press conference, pointed out that the staff in the hospitals were wearing masks and other necessary equipment for almost eight hours, which is 'not an easy job.'

She further maintained that as there is no treatment for coronavirus, it is important to maintain social distancing.  This would also ease the burden on those working at hospitals.

Meanwhile, Sabahat Rabbani reiterated that the symptoms of the virus only surface after at least 14 days, therefore those roaming outside their homes may not even know if they have contracted Covid-19.

The nurses appealed to the citizens to stay at their homes to ensure their own safety and safety of their family members.

Published in The Express Tribune, April 28th, 2020.