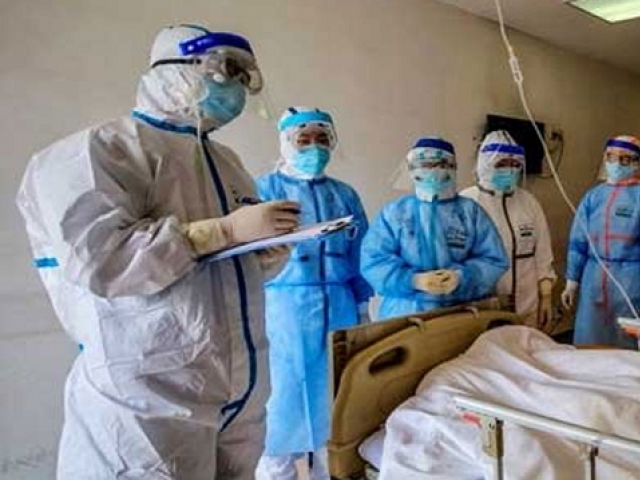 ---
Suspected Covid-19 patient 'commits suicide' at Karachi hospital
The man had claimed he did not have coronavirus after being admitted to the isolation ward
---
KARACHI: A suspected coronavirus patient committed suicide at Jinnah Postgraduate Medical Centre (JPMC) early on Monday morning, after spending the previous night protesting in the isolation ward that he did not have the contagious disease.

Sources at the hospital told The Express Tribune that the man, a resident of Landhi, had been shifted to JPMC after complaining of fever and chest pain. The hospital administration had tested him for the virus and also carried out a chest X-ray, before shifting him to the coronavirus isolation centre without any confirmation of the diagnosis.

PMA asks Sindh CM to take a leaf from Punjab's book

"After spending a night on the second floor in the isolation centre, the man went to the third floor of the building and committed suicide by jumping from there," hospital officials explained.

When news of the incident emerged, JPMC executive director Dr Seemin Jamali told the media that the man was a drug addict, adding that he was shifted to the coronavirus isolation ward because he had displayed symptoms of the virus.

"We had conducted his chest X-ray and referred him to the isolation ward where he cried, hit the window and later committed suicide," she said, further claiming that he carried out the act because he was unable to obtain drugs and not because of any negligence on the part of the hospital.

Three more doctors test positive for coronavirus in Sindh

Sources privy to the development also told The Express Tribune that the man's Covid-19 test results later showed him to be negative for the disease.

A duty officer at the Saddar police station, meanwhile, said they were unaware of whether the man was a Covid-19 patient. "We are trying to trace his family," he added.