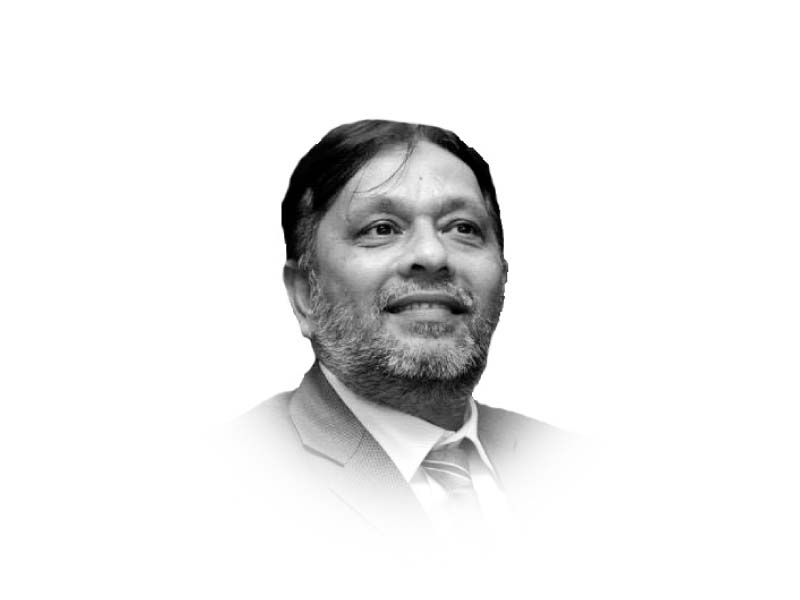 ---
Radical change in the mode of production requires transformation of the education system. Our current education system, with its focus on memorisation and standardisation, does not fulfil the requirements of the Fourth Industrial Revolution to prepare students to compete against intelligent machines or the Sustainable Development Goals to enhance education access, equity, quality, and lifelong learning.

Online education is an imperative and integral part of changing technologies and consumer preferences. Hybrid learning and virtual classes will play a significant role in the long-term survival of many universities. Students will be attracted and enrolled in the universities offering online learning with flexible timings. Many countries are already incorporating classes with unconventional technologies such as augmented reality, Artificial Intelligence and virtual reality-based learning. The 'blended learning' approach is becoming more popular in many parts of the world.

The Covid-19 pandemic has created a public health crisis and an economic crisis globally, exposing the interconnectedness and interdependence of the global village. Economic activity has halted to prevent people from catching or spreading the novel coronavirus. The global economy is in recession, Asia's annual economic growth is projected to be 0% in 2020, and Pakistan's annual economic growth is expected to be -1.5%.

Education and public health play a pivotal role in the economy of any country. These variables of human capital increase the productivity of individuals and bring prosperity to any country. The wellbeing of individuals, as well as nations, can be determined by the education attainment of its population and healthcare they receive. Adopting new models of education not only contributes to economic growth and development through building individual capacity to earn more and become better off socio-economically, but it also leads to a healthy and happy society.

Change is happening faster than ever before during Covid-19. All the political, social, economic and business stakeholders are trying to adapt to Covid-19 to survive the public health and economic crisis. As an emergency response, educational institutes are also forced to go online to adjust with the Covid-19 pandemic immediately, although a great number of them were already planning and preparing their systems and existing models to provide appropriate education for the Fourth Industrial Revolution that demands a shift to online education as more than 60% learning was expected through the online mode by 2022.

The closure of educational institutes because of the Covid-19 pandemic has forced institutions to change their mode of delivering education from on-site to on-line, creating new challenges of access, technology, training, digital resources, assessment, and a sea change in workplace culture.

Access requirements: Students, teachers, and staff interact using internet connection available to them, and the various digital devices, ranging from mobile phones, tablets, laptops and personal computers. Access requirements limit the access only to those with an internet connection and a digital device that can handle asynchronous and synchronous mode of communication creating a digital divide between those who have internet connection and a digital device and those who do not. This digital divide will lead to a social, economic, and political divide turning the world even more inequitable, and unsustainable than it already is. A public and private partnership can overcome this challenge by providing free internet access and digital devices for education to all the learners.

Technical requirements: Educational institutions must have a learning management system (LMS), a content management system (CMS), and a conferencing tool like Microsoft Team, Google Meet, Zoom, and others to deliver online education both in synchronous and asynchronous mode. Each course offered must be uploaded on the CMS including the curriculum, lesson plans with learning materials, assignments, activities, quizzes, and projects.

Many public universities do not have a LMS, CMS for asynchronous learning, and a conferencing tool for synchronous learning.

Training and support requirements: Students, teachers and the staff should be provided technical support, and teachers and staff must be trained to deliver online education. Many educational institutions are struggling to train teachers and staff and populating the CMS with course curriculum, lesson plans with learning materials, assignments, activities, quizzes, and projects.

Digital resources: Traditional libraries are inaccessible and digital libraries are needed to provide educational resources to the students and teachers. There are many free educational materials on the net, however the subscription of a complete digital library is expensive. The HEC offers subscription to the HEC digital library while other digital libraries are also available.

Assessment: The Covid-19 pandemic has restricted the traditional examination setting for summative assessment of bringing the students under one roof to verify students' identity, and to ensure they are not cheating in the exam. Online summative assessment apps and services for proctored exams are available but require infrastructure support for access in terms of bandwidth and digital communication devices with a webcam. The traditional assessment model with 70% summative assessment and 30% formative assessment is reversing in favour of formative and performance-based assessment. Online assessment facilitates formative assessment through facilitator's feedback and summative assessment through group projects, individualised assignments and by motivating students to use all available resources instead of restricting students from using available resources.

Change in workplace and workplace culture has also occurred. Online learning from anywhere, anytime changes the workplace as well as the workplace culture of students, teachers, and staff radically. They need counselling and support to transition from on-site to on-line mode of delivery that requires unlearning the old, and relearning the new ways of learning.

Various stakeholders such as government agencies, educational professionals, publishers and producers, technology benefactors, and telecommunication operators have joined hands to combat the public health and economic crisis. Learning confederations and alliances have become more evident in just a few weeks, countries are paying attention to the continuation of learning in this crisis, introducing various techniques and modules accompanied by technological advancement for online education programmes.

China is providing tablets and computers and subsidising mobile data packages for students from low-income families. In France, printed assignments are being provided to the 5% of learners who do not have access to the internet. The UAE government has established a hotline portal for teachers and students facing connection difficulties to reduce the disruption. While in Hong Kong, over 60 educational institutions, media organisers, publishers, and entertainment industry specialists are providing access to more than 900 educational resources constituting books, videos, evaluation and assessment tools and free counselling services.

Futurist Thomas Frey, founder and director of the DaVinci Institute, says "The world is changing rapidly. Ten years from now, education is going to look radically different. It might not feel like it, but we're in the midst of a huge transition."

We need to develop digital infrastructure, increase global cooperation and build public-private partnerships to provide education access, equity, quality, and lifelong learning through diverse learning pathways to all. This crisis has changed the world, it is the time for academia to transform or perish as change is not optional.

Published in The Express Tribune, April 28th, 2020.

Like Opinion & Editorial on Facebook, follow @ETOpEd on Twitter to receive all updates on all our daily pieces.