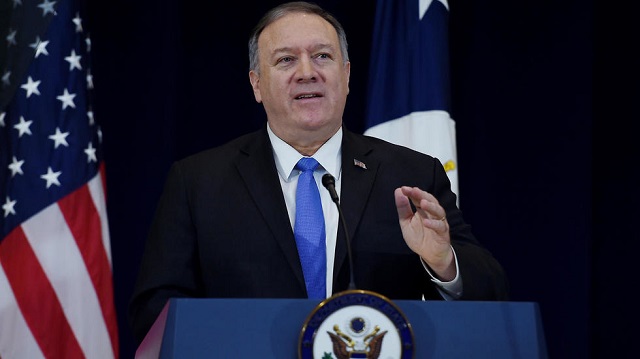 ---
Pompeo suggests US funding to WHO to fight viruses in seven countries
State Dept recogninses UN agency's key role in battle against Covid-19, polio
---
US Secretary of State Michael Pompeo has suggested continued US funding to the World Health Organization programmes to fight polio and coronavirus in seven countries, indirectly recognising the UN health agency's key services in some areas.

Pompeo's recommendation, according to a Bloomberg news report, comes after State Department officials informed the National Security Council that the WHO was central to the fight against Covid-19 or polio in seven countries.

the seven countries are Pakistan, Afghanistan, Egypt, Libya, Sudan, Syria and Turkey. In Afghanistan and Pakistan, according to Bloomberg, the programmes at stake are for fighting polio and coronavirus, while for the other five, it's only for work on coronavirus.

Earlier this month, President Donald Trump announced halt to the WHO funding and said the US would investigate into what he claimed the Geneva-based agency's "role in severely mismanaging and covering up the spread of the coronavirus". The US pays $400 million to $500 million a year to WHO.

Pompeo doubts coronavirus leaked out from lab in China's Wuhan

There has been a tense war of words between Washington and Beijing over the China's response to the initial coronavirus outbreak in late 2019, with some US officials suggesting that the deadly disease was engineered in a laboratory.

Earlier, Pompeo said in US television interview that the US was working with International partners to ensure they understand that the coronavirus originated in China and "we need to hold accountable the parties responsible for the deaths here in the United States and the enormous economic costs that have been posed on the US".