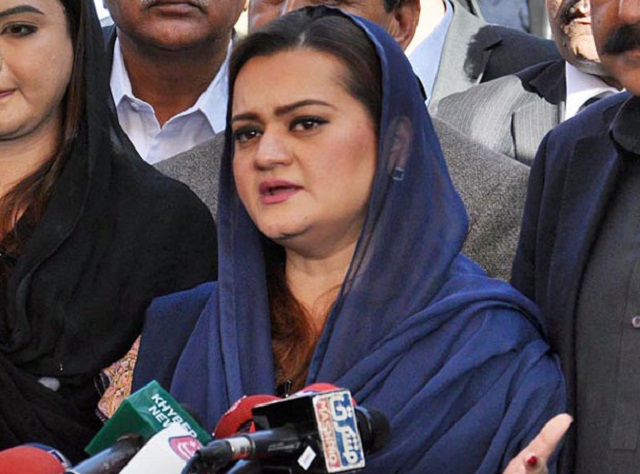 ---
PML-N condoles death of former APP official due to Covid-19
Aurangzeb stresses that the federal government should immediately take steps to protect journalists
---
ISLAMABAD: Pakistan Muslim League-Nawaz's (PML-N) spokesperson Marriyum Aurangzeb on Monday expressed her condolences over the death of former president of Associated Press of Pakistan's (APP) Employees Union Zafar Rashid Bhatti due to coronavirus.

"He was a seasoned journalist and a sympathetic trade unionist," she said. "His work for journalism and journalists would be remembered. May Allah [God] grant him peace and his family patience."

The PML-N spokesperson said that the federal government should immediately take steps to protect the journalists. "The presence of coronavirus in various media houses is a matter of great concern," she added.

She said it is unfortunate that journalists, like doctors, had not been provided safety kits by the government as of yet.

"Journalists are contracting the coronavirus whereas the government is just being a spectator," she said.

Three journalists test positive for COVID-19

Aurangzeb stressed that precautionary measures should be taken immediately to ensure the safety of the media workers before more cases emerge.

On April 26, two journalists in Muzaffarabad had tested positive for the novel coronavirus.

Late last month, three Pakistani journalists had tested positive for the deadly virus. All of them are based in Lahore.

Meanwhile, the head of a newspaper union claimed three more reporters (two in Punjab and one in Karachi) have also been infected.

He lamented the lack of safety kits for beat reporters.

While staffers in digital newsrooms have been asked to work from home, TV reporters have to be out in the field to update the masses hence, are at a greater risk of contracting the virus.