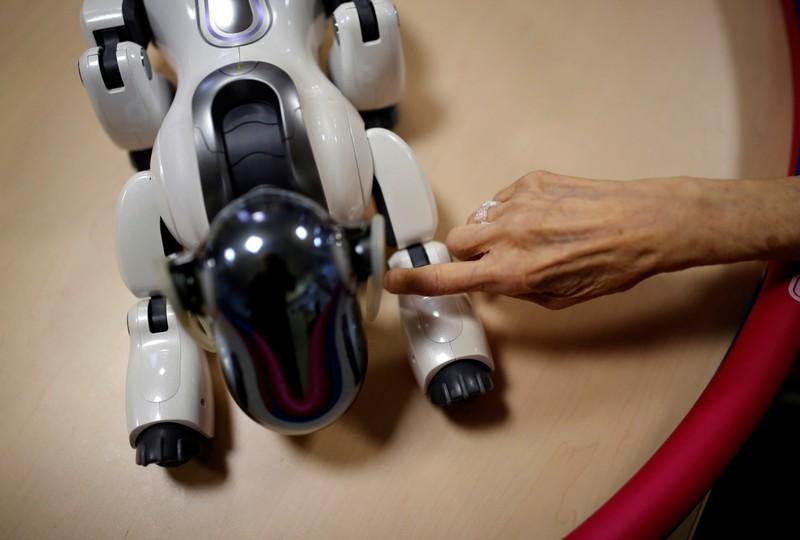 ---
Fresh from the lab: The home-grown robotic virus fighter
The robot kills microorganisms using UVC light, which is unproven against Covid-19 but was effective against SARS
---
KARACHI: As the world continues to grapple with the novel coronavirus pandemic, the search is on for any and all technological solutions that can help limit the spread of the potentially deadly contagion.

With contaminated surfaces one of the main vectors of the virus, there are several ideas both high and low tech floating around already. One innovative approach to tackling this problem has been developed by a team of young engineers in Pakistan. The recent graduates of NED University and IBA Karachi have engineered a remotely operated robot that can decontaminate surfaces using ultraviolet light.

Speaking to The Express Tribune, one of the members of the team behind the project explained how the inspiration for the robot came about. "Our team did some hospital visits and one thing we all noticed was that there could be a way to sanitise and sterilise wards and furniture more efficiently," said Mohammad Nabeel. "In many facilities, concerned staff were either ill-prepared to disinfect rooms where patients with infectious diseases were kept or were apprehensive out of fear of catching the disease themselves," he added.

To Nabeel and his team, the solution was obvious. What if there was a way rooms and wards could be disinfected with no staff member having to be present there? "With that challenge in mind, we came up with the idea of developing a robot that could be remotely operated by a person, removing the risk of them contracting the infection," he said.

Lockdown to breakdown

How it works

In order to disinfect surfaces that potentially harbour viruses and bacteria, the robot makes use of ultraviolet C (UVC). What sets UVC apart from ultraviolet A and B (UVA and UVB) is that it has a shorter-wavelength and the ability to kill or inactivate microorganisms by destroying nucleic acids and disrupting their DNA.

"UVC has the potential to eliminate all germs," said Nabeel. "If UVC rays are allowed to fall on any surface uninterrupted, in about four minutes, all microorganisms present will die," he claimed.

According to the BBC, although there has not been any research yet on how UVC affects Covid-19, studies have shown that it can be used against other coronaviruses, like SARS. That said, humans cannot be safely exposed to UVC and doing so will result in severe burn injuries, according to experts. In fact, the World Health Organisation (WHO) has issued a stern warning against people attempting to use UV light to sterilise their hands or any other part of their skin.

As using UVC safely requires specialist equipment and training, the project team has removed the need for users to directly interact with the robot by means of cameras and smartphone application. "The smartphone application is the only means of operating the robot, meaning the operator need not be present next to it and the cameras will allow the operate to know where and when to direct the UVC beams," Nabeel said.

Price talk

According to Nabeel, a single robot would cost around Rs600,000. "The UVC lights we use have been imported from China," he revealed. "And then, there is the cost of fibreoptics, motors and actuators, and the computing components."

That said, Nabeel said his team does not need more than a week to build the robot. "We have already informed the management of various government hospitals. And we have also sought doctors' expertise to help us improve our design."

Nabeel and his team are not the only ones to look towards robotics and ultraviolet light to kill viruses and germs. Among others, a Danish company called UVD Robots has designed autonomous robots that can disinfect wards and contaminated surfaces using UVC. According to IEEE Spectrum, the company's robots have been operating in China for months.