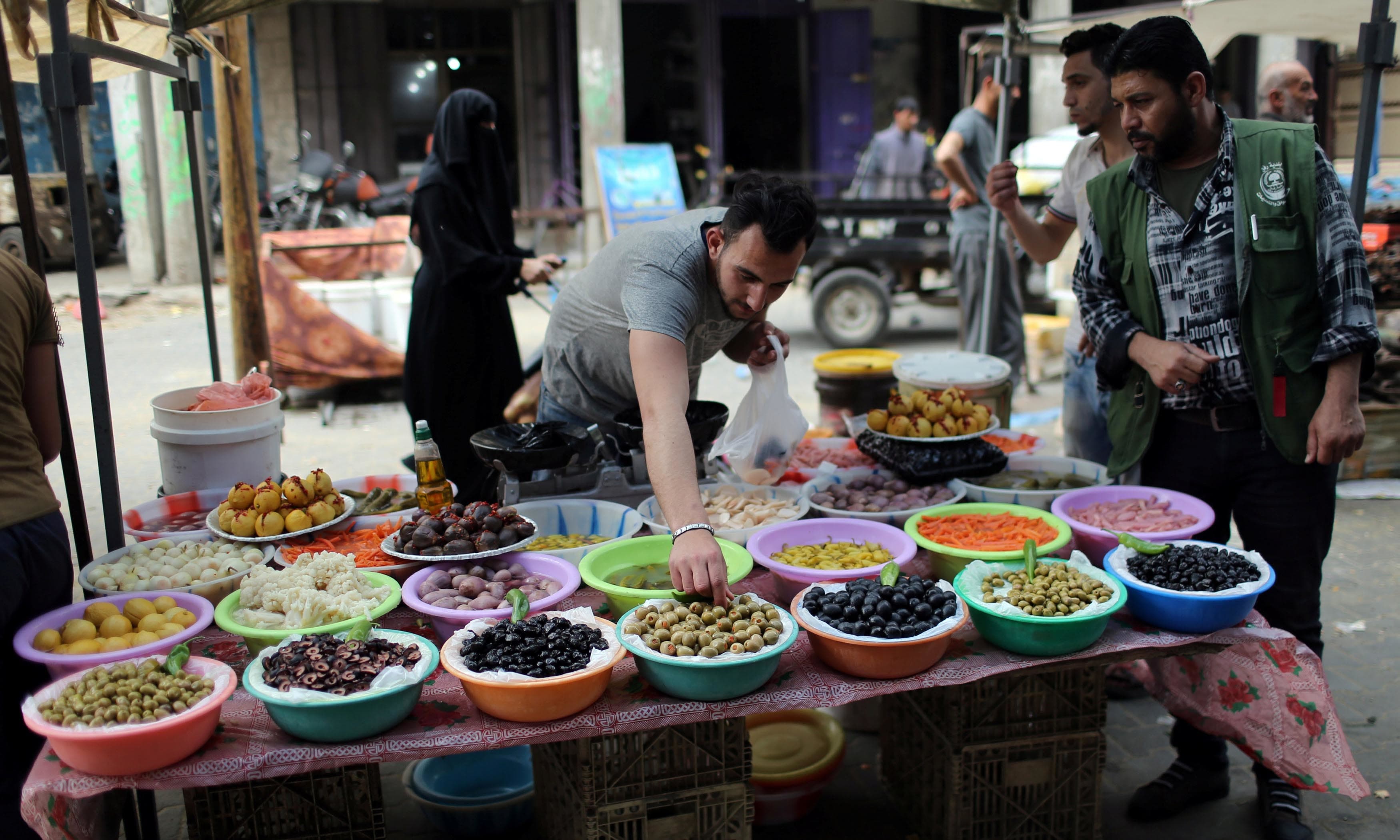 ---
Covid-19 impacts traditional roadside iftar in twin cities
Instead of large spreads, organisers hand over meal boxes to travellers
---
RAWALPINDI: As Ramazan begins, it is almost customary for residents of the twin cities, who have the means, to put up spreads at iftar time, welcoming any passerby to open their fast. But with a lockdown imposed by the government to prevent the novel coronavirus (Covid-19) pandemic from spreading, these roadside fast-breaking meal spreads have adapted to how they go about their work.

In Ramazan, different charitable organisations and affluent philanthropists people organise spreads on footpaths across the city for the destitute and a large number of people benefit from them.

Disappointed by the ban imposed by the government, those who organise such spreads have come up with a solution.

Instead of creating a point where people can gather and sit to eat for a few minutes, the organisers of these spreads have started handing out 'Iftar boxes' to the needy people.

These boxes contain different food items which are enough to feed up to two people. Those who want one, are lined up at intervals marked on the roads and are handed the meal boxes one at a time.

"The parcel distribution, instead of setting up large 'dastarkhwans', is being done to avoid mass gatherings as the latter can become a source of virus transmission," a charity worker said.

Members of one such charitable drive told The Express Tribune on Sunday that they had resorted to this method to prevent a mass gathering of people because that was barred by the government.

Similarly, the process of serving juices and chilled sherbet to the people during iftar has also changed entirely this year.

People are handed a half-litre, disposable, plastic bottle filled with a drink.

This is unlike the previous years when people were served juices in plastic glasses with their iftar meals.

Explaining the importance of this activity amid the pandemic, the representatives of an organisation said that a large number of day labourers are struggling to make their ends meet in the current situation with most businesses shut.

They added that thousands of them have lost their jobs as well and these roadside 'dastarkhwans' for iftar were critical for the destitute as they cannot afford two meals a day in these circumstances.

They said that they were trying their best to continue distributing free iftar throughout the holy month with implementation on all precautionary measures to prevent virus spread.

Published in The Express Tribune, April 27th, 2020.