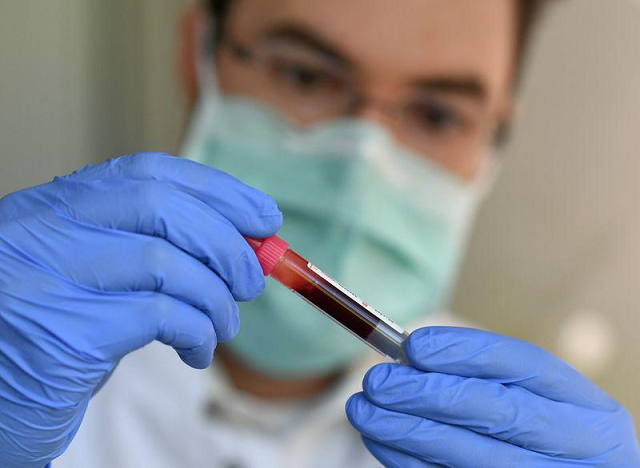 ---
Virus tally among Punjab police reaches 21
Traffic warden also tests positive for Covid-19
---
LAHORE: The novel coronavirus (Covid-19) that is playing havoc across the world has afflicted an employee serving at the office of the inspector general of Punjab Police.

The staff member who tested positive was reportedly deputed in the internal accountability branch at the Central Police Office.

Earlier, 20 confirmed cases had been reported among Punjab Police from Lahore to Attock. The test results of 40 suspected patients are still awaited.

On Sunday, a traffic warden was also tested positive in Lahore. The warden was deployed in Naulakha sector. Earlier, warden serving in Model Town sector had tested positive for the virus.

The reports come a few days after a sub-inspector of Sialkot police was reported to be Covid-19 positive. In Lahore, an official serving in the office of Civil Lines SP Dost Muhammad Khosa had been shifted to a quarantine centre after testing positive for the disease.

An official working at office of the Iqbal Town SP and two from Naulakha police station had also tested positive previously along with an official deployed at a picket in Mughalpura.

Some of the police personnel suffering from coronavirus have recovered and rejoined the force.

The increasing number of cases among the police after medical professionals has caused concern because both sections come in close contact with suspected and confirmed coronavirus patients allegedly without proper sensitisation and personal protection equipment (PPE).

The doctors and paramedics have raised their voice by staging protests in different parts of the country to press their demand for safety measures, especially the PPE. However, they claim that their grievances are yet to be addressed.

On the other hand, police have been working under the same conditions and have seen 21 of their colleagues affected by the virus but they are bound by discipline.

On the issue of spread of Covid-19 in rank and file of Punjab Police, the officers said they were ensuring preventive measures.

The new Additional IG Welfare and Finance Tariq Masood Yasin said the department had distributed surgical masks among all the staff members of Central Police Office, which were sufficient for at least two weeks. The distribution of masks among the rest of the personnel was underway.

The official said the authorities were also arranging shower sprays, disinfectants and sanitisers besides launching an awareness campaign to fight the pandemic.

He added that surgical face masks are now an important item for every police officer, like a doctor. It is a disposable item and its purchase in bulk quantities is planned. The additional IG said suggestions had also been sought regarding the manufacturing and cost of the masks to address the procurement issue on a permanent basis.

Published in The Express Tribune, April 27th, 2020.