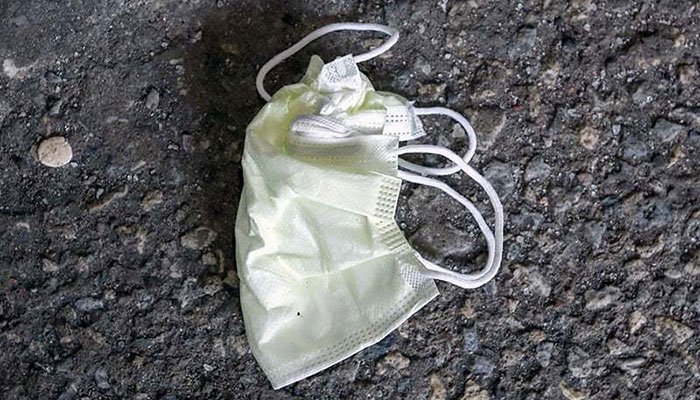 ---
Lack of proper clinical waste disposal worries experts
Point out routine municipal system being used to dispose of 'infected' garbage
---
Environmental experts have expressed concern over the lack of awareness about the proper disposal of clinical waste generated at the isolation and quarantine centres established for coronavirus patients across the country.

The issue was one of the major fears raised by activists who participated in a virtual conference organised by the Central Standing Committee on Environment of the Federation of Pakistan Chambers of Commerce and Industry (FPCCI), to mark the 50th year of the International Earth Day.

Environmentalist Hina Jamshed said that third world countries needed to come up with a proper waste disposal system during the pandemic, the way it was being done in the developed countries around the world.

"Previous epidemics had enabled developed countries like the United Kingdom to establish a proper disposal system for hazardous clinical waste generated at the health facilities," she claimed. Meanwhile, in Pakistan, the routine municipal system was being used to dispose of garbage from the quarantine centres and hospitals, which could lead to further spread of the coronavirus in the country, she added.

Further, the participants highlighted that the waste disposal system was not a part of the standard operating procedures adopted by the federal and provincial governments to isolate and treat Covid-19 patients, maintaining that the absence of such protocols would be disastrous for the environment.

Moreover, environmentalist Rafiul Haq emphasised that respiratory ailments among the masses would continue to increase as air quality kept deteriorating, leaving them vulnerable to diseases like Covid-19.

He lamented that building by-laws to safeguard the environment were not being implemented in the metropolis, while environmental impact was overlooked while carrying out construction work.

Environmental consultant Saquib Ejaz Hussain suggested putting a proper environmental monitoring system in place to assess the positive effects of the continuing government-imposed lockdown in terms of lessening air pollution in the country.

"Without a monitoring system, the restoration of the industrial, business and mass travel activities in the country after the lockdown cannot be properly planned and regulated to sustain the improved environmental conditions," he said.

Meanwhile, industrialist Mian Zahid Hussain said the FPCCI would ensure that its member bodies implemented environmental laws and regulations so that industrial activities in the country caused the least possible harm to the environment.

Published in The Express Tribune, April 27th, 2020.