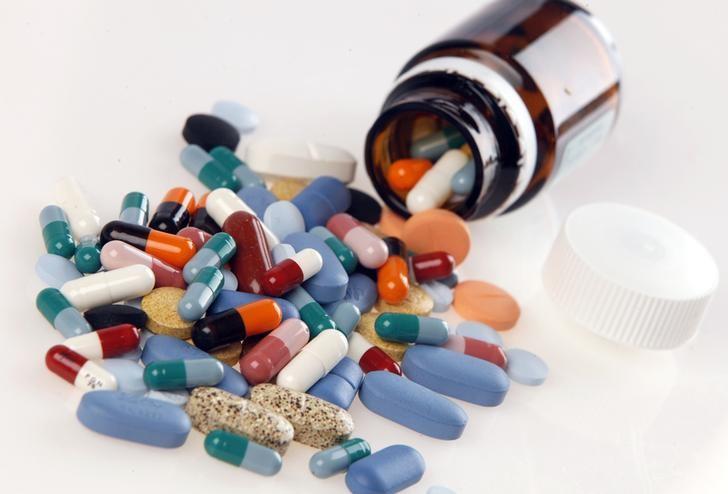 ---
DRAP issues 10-point guidelines for pharmacists to keep coronavirus at bay
After health care workers, those working in chemist shops believed to be potential target of the deadly virus
---
ISLAMABAD: The Drug Regulatory Authority of Pakistan (Drap) has issued a 10-point advisory for pharmacists to protect them from contracting novel coronavirus as they are believed to be potential targets of Covid-19 pandemic after health care workers.

According to the guideline, pharmacies which are even situated inside the hospital are required to put up a banner or have someone standing outside instructing patients not to enter the premises if they have any Covid-19 symptoms.

People with symptoms of coronavirus be asked to visit hospital designated for the treatment of Covid-19 or contact officials at helpline (1166), according to the instructions.

Pharmacists have been asked to wash their hand frequently particularly after dealing with every customer for at least 20 seconds or use rubbing alcohol.

Currently, the nationwide tally of Covid-19 patients has crossed 13,300 with 5,446 cases in Punjab, 4,615 in Sindh, 1,864 in Khyber-Pakhtunkhwa, 781 in Balochistan, 308 in Gilgit-Baltistan, 235 in Islamabad and 55 in Azad Jammu and Kashmir.

The virus has claimed more than 280 lives while nearly 3,000 coronavirus patients have recovered.

No safety measures at Karachi's largest wholesale chemist market

The Drap also directed the medical stores to install sanitisers for the customers.

It asked chemists not to perform duties if they show any coronavirus symptoms like cough and fever and take all precautionary measures in line with the standard operating procedures (SOPs).

There should be a distance of at least one metre between a customer and a chemist and only limited number of people be allowed to enter the pharmacy at a time, according to the guidelines.

In addition to this, wearing of face masks and hand gloves are mandatory for pharmacists and changing of gloves is also necessary after every customer.

Chemists are also asked to wipe the customer's cellphone with alcohol in case they need to use it.

Thousands of pharmacists along with medical professionals across the country are working day and night to save lives.

Apart from hospitals, pharmacy is the only service that has been operating across the country round the clock after the lockdown was enforced, which has brought the normal life to a standstill.

Closure of outpatient services at most of the public sector and private hospitals across the country aimed at reducing the chances of infections has burdened outdoor pharmacies. Panicky citizens are either opting for self-medication or consulting doctors online.