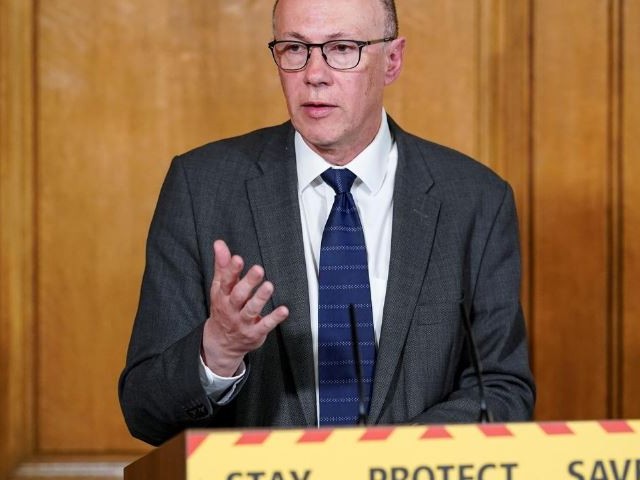 ---
UK seeing definite downward trend in people in hospital with Covid-19: medical director
We now have a very definite trend in reduced number of people in hospitals, UK's senior health official says
---
LONDON: Britain is now seeing a very definite downward trend in the number of people who are in hospital with the new coronavirus, the national medical director of England's health service said on Sunday.

"We now have a very definite trend in reduced number of people in hospitals. That is most marked in London but you can also see that in the Midlands and the beginnings of that in other areas of the UK," National Medical Director of NHS England Stephen Powis told a news conference.

Italy to reopen some businesses as early as this week

"That is definitely showing that our compliance with social distancing is proving to be beneficial, it is reducing the transmission and spread of the virus."

The official number of deaths related to Covid-19 in hospitals across the United Kingdom rose above 20,000 on Saturday, with the overall figure likely to be significantly higher once deaths in care homes and hospices are tallied.

Can pandemic catalyse diplomacy to end conflicts?

The economic news has been equally dire. Businesses have reported an historic collapse in demand, retail sales have plunged by the most on record and government debt is surging.

With a Bank of England interest rate-setter warning that the economic contraction could be the worst in centuries, the data added to pressure on the government to give some indication of when and how people and businesses would be able to get to work.