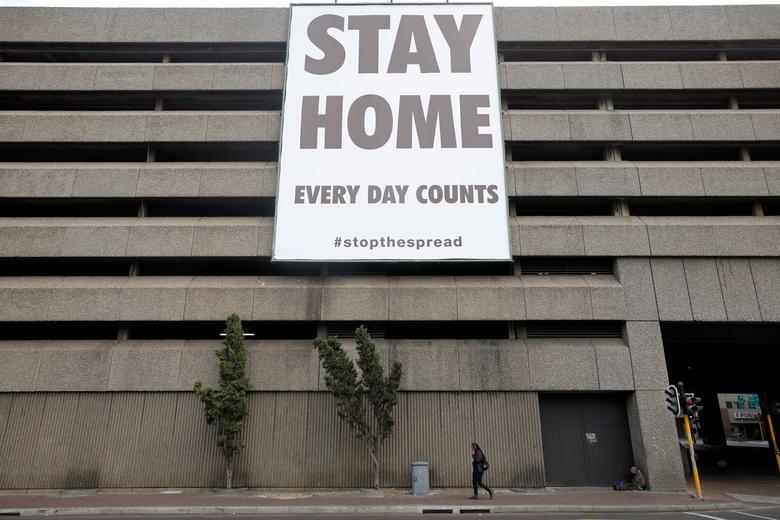 ---
A brand new world?
A more every-nation-for-itself mentality could become ingrained
---
When the nightmare of Covid-19 is over, if at all, another nightmare of unknown sound and shape could be awaiting mankind. Or perhaps a new dreamworld. No one knows what is in store for us a week from now or for that matter, a month or some years from now. We seem to be well on a journey into the unknown.

But there seems to be no automatic return to the pre-Covid-19 world; no return to neo-liberal normalcy; or global dominance of the US. Indeed, with US dollar interest rates now officially at zero, perhaps marks the end of the dollar experiment which began in 1971. According to some experts, the economic slowdown and the associated trillion dollar stimulus packages will allow the de-dollarisation process to gain accelerated momentum. The path from this point to a gold standard could be much shorter than most realise. A return to postwar gold standard arrangements cannot be ruled out in a multi-lateral arrangement for managing the international financial order. Or maybe a yuan dominated world economic order, eventually.

The idea of a world economy with the US at its centre was already falling apart, between the rise of China and America's own turn toward Trump's America first. China has already reoriented its economic strategy, aiming to be not a low-cost manufacturing hub but the maker of technologically advanced products like aircraft and telecommunications equipment.

Oil prices could fluctuate but perhaps not rise above $30-40 a barrel for any sustained period again. It is already facing two simultaneous challenges. The first is oversupply. Second, oil's premier market of transport has largely stalled. Of course, people will resume travel. Yet by then we will be more than familiar with videoconferencing rendering costly international face-to-face meetings redundant. Meanwhile, Covid-19 will have accelerated the capacity for greater home-working. And having experienced Zoom and Skype, people will think twice before driving to a social get together.

In 2019, more than two million electric vehicles were sold. EVs are cleaner, more efficient, and on the verge of becoming cheaper to buy than conventional cars. The pace of innovation, and the demand for cleaner transport, may easily outpace the falling price of crude.

All this opens the possibility of a global economy completely different from the one that has prevailed till January 2020.

One obvious candidate for a drastic mauling is globalisation in which until the end of 2019, companies could move production wherever most efficient, people could take a flight and go anywhere, and money could flow wherever it will be put to its highest use. In a past episode of de-globalisation — the unwinding of global commerce that took place amid WWI and the 1918 flu epidemic — there was also a remaking of the global financial system, with the British pound losing its pre-eminence. That era featured a global financial collapse and a rise of authoritarian governments. Today we see the emergence of a new economic superpower, an authoritarian China in place of the US.

And there is bound to be a rethinking about how much any country wants to rely on another. There are critical technologies and resources that a country of even meagre means could put to use to attain a modicum of self-sufficiency. One could even see an accelerated shift toward regional trade blocs and greater emphasis on having companies build shorter supply chains. Governments will probably insist that certain goods, like pharmaceuticals and medical equipment, rely more on domestic production given the current global scramble for those items.

A more every-nation-for-itself mentality could become ingrained. For developing countries the pandemic offers an opportunity to consolidate their independence from the West, and reconsider the relationship of their governments with their peoples. Perfect time for these countries to free themselves from great world powers. However, if they keep following the same way of doing things, their losses will be more severe than they were during the disappearing era.

Published in The Express Tribune, April 27th, 2020.

Like Opinion & Editorial on Facebook, follow @ETOpEd on Twitter to receive all updates on all our daily pieces.