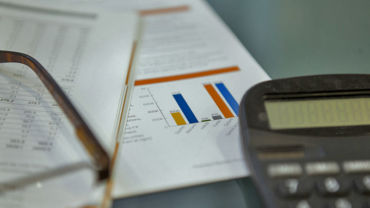 ---
KARACHI:
The World Bank has warned that Pakistan's economy can shrink 1.3% to 2.2% in the current fiscal year whereas the International Monetary Fund (IMF) says the economy may contract 1.5%.
The State Bank of Pakistan (SBP) also believes all growth indicators will have to be revised downwards.

These are really very troubling times for the nation of 220 million already suffering from a range of structural macroeconomic issues. But there is a silver lining.

International creditors are willing to roll over Pakistan's external debt. This means the country will have to set aside a much lesser amount of foreign exchange for debt servicing than before.

The SBP will be able to manage foreign exchange reserves with relative ease of mind. The rupee may not witness a free fall, even if exports and remittances don't grow, foreign direct investment doesn't pick up pace and outflows of hot money or investments made by foreigners in liquid assets continue.

Exports and remittances will not grow during the final quarter of the current fiscal year is almost certain. Foreign direct investment will not pour in is also almost certain. The country is already witnessing evaporation of foreign investment from once high-yielding treasury bills and once booming stocks.

These things are certain. What is uncertain though and to date only a ray of hope, is the possibility of external debt rollovers. So, the Pakistan Tehreek-e-Insaf (PTI) government must not lower its guards. It must not!

That is why the government angst is visible. Perhaps, the government has realised that it now has no room to further procrastinate and must develop a perfectly coordinated approach towards fixing the economic ills.

Such an approach requires taking all stakeholders on board, identifying with their assistance all problem areas of the economy and working on them diligently with focus on immediate results.

Impact on exports

Federation of Pakistan Chambers of Commerce and Industry (FPCCI) President Mian Anjum Nisar says he is most perturbed by the cancellation of export orders by many countries. He hopes that with the recent easing of lockdown, exports of some sectors will start returning to normal levels and can even show an increasing trend.

Karachi Chamber of Commerce and Industry President Agha Shahab is not that optimistic. "Since lockdown still remains in place except for some exempted sectors, almost 90% business activities have come to a halt, wreaking havoc everywhere across the industrial spectrum and hitting SMEs very badly," he says.

It is beyond doubt that Pakistan's export earnings would decline sharply in the last quarter (Apr-Jun) of FY20 as many large-scale manufacturing (LSM) industries have still not started operating due to the restrictions.

This sadly coincides with an already declining trend in LSM output. Pakistan Bureau of Statistics has reported about 3.4% year-on-year decline in LSM production for Jul-Jan 2019-20. For full fiscal year, the negative growth will obviously be much higher due to the lockdown effect.

In Jul-Mar FY20, Pakistan's exports increased just 2.23% to $17.45 billion and imports declined 14.4% to $34.81 billion. Even this nominal growth in exports may not continue, though imports may continue to slide both due to depressed demand and global oil price crash to multi-year lows.

Businessmen say exports of Basmati rice, horticulture, meat and meat products may show an increasing trend, though. "We expect additional earnings of $200 to $300 million this year not because of increase in rice production but due to ascending prices in the international market, taking exports towards $2.2 to $2.3 billion," says Shahjahan Malik, Chairman of the Rice Exporters Association of Pakistan.

When asked about exports during the lockdown, All Pakistan Fruit and Vegetable Exporters and Importers Association Patron-in-Chief Abdul Waheed says in the early days of the lockdown exporters faced some difficulties regarding documentation in Indonesia and Russia.

However, he acknowledges the role of Pakistani embassies there that managed to get the scanned copies of documents accepted, resulting in restart of shipments with a lag of about 90 days in payments.

Pakistan's agriculture sector, which has been spared of lockdown restrictions, offers prospects for modest growth. If agriculture grows even modestly, the economic woes unleashed by Covid-19 and the ensuing lockdowns will be somewhat addressed.

Policymakers need to chalk out a proper plan to absorb more jobless people in agriculture and livestock sectors, and to some extent in construction. The blanket amnesty scheme introduced for investment in the construction sector may boost activity in the sector even in the midst of lockdown.

As services and manufacturing sectors have been terribly impacted, short-term export enhancement measures launched by the SBP and the government can be expected to compensate for their output loss, but only marginally.

Remittances

The decline in international oil prices to multi-year lows is a blessing in disguise for Pakistan. It may bring some relief to the balance of payments. But reasons behind these plummeting prices and economic slowdown will be damaging for remittances from overseas Pakistanis.

Massive layoffs of workers in Gulf countries were being reported even before the outbreak of the Covid-19 pandemic and now joblessness at historic highs in the United States have made the inflow of remittances all the more vulnerable for Pakistan.

Since 54% of remittances come from Gulf Cooperation Council (GCC) countries where more than 4 million Pakistanis live, the layoff of workers in GCC states in the post-pandemic period will deal a big blow to remittances.

Media reports say over 10,000 people have already lost their jobs only in the UAE. Probably, Saudi Arabia and four other GCC countries too will resort to massive layoffs, as their transport, construction and services sectors have been hit hard.

In case of the US from where 15.6% of remittances come to Pakistan, the prospects are quite bleak. Some independent US policy institutes are projecting up to 16% unemployment and more than 15 million job losses this year. This will definitely reduce Pakistan's remittances from there.

Same is the case for European countries. Although remittances from the EU in March showed a modest 3.8% increase, in the current quarter the country must be prepared to see a big plunge as Covid-19 has devastated major European economies.

The writer is a mechanical engineer and is doing masters

Published in The Express Tribune, April 27th, 2020.

Like Business on Facebook, follow @TribuneBiz on Twitter to stay informed and join in the conversation.
COMMENTS
Comments are moderated and generally will be posted if they are on-topic and not abusive.
For more information, please see our Comments FAQ