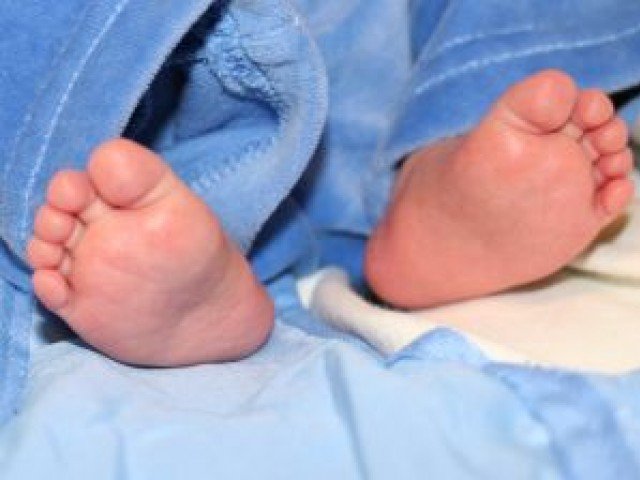 ---
Covid-19 patient gives birth to healthy infant in Karachi
First such baby born in the metropolis; hospital staff advised to self-quarantine
---
KARACHI: A pregnant woman who had recently been diagnosed with the novel coronavirus has given birth to a baby at the Dr Ruth Pfau Civil Hospital Karachi (DRPCHK).

The hospital management, confirming the incident to The Express Tribune, said that both the newborn and the mother were in stable condition.

The woman, a resident of Karachi's Central district, was referred to the hospital by the district health officer on Saturday. "We had already been informed the patient was Covid-19 positive," said the hospital's medical superintendent, Dr Khadim Hussain Qureshi.

"It was a normal delivery and both the baby and mother are in stable condition," Dr Qureshi stated, adding that the staff members who took part in the delivery have been advised to remain in quarantine. He further said that four doctors and two nurses will be tested for coronavirus on Monday (today).

This was the first case of a confirmed coronavirus patient giving birth in the city.

'900 elderly, 182 minors infected with Covid-19 in Sindh'

"This woman had already tested positive but we have also directed our staff to deal with every patient in the emergency ward by considering them a suspected patient and follow the protocols accordingly," Dr Qureshi stated, adding that patients coming to the hospital's emergency room would be tested for the virus.

"The disease is spreading so quickly through local transmission that we do not know who has it and who doesn't," he explained.

DRPCHK is one of the major hospitals in the city for women giving birth through normal and caesarean deliveries, with many complicated cases referred to it.

According to a senior doctor deputed there, the burden on the hospital has multiplied after the lockdown as several private clinics have been closed.

Furthermore, at least 23 staff members of the hospital, including six doctors, have tested positive for coronavirus so far. The hospital management have stated that all infected staff members are in stable condition, while the first person to test positive there, a driver, has recovered and is set to resume his duties from Monday (April 27).