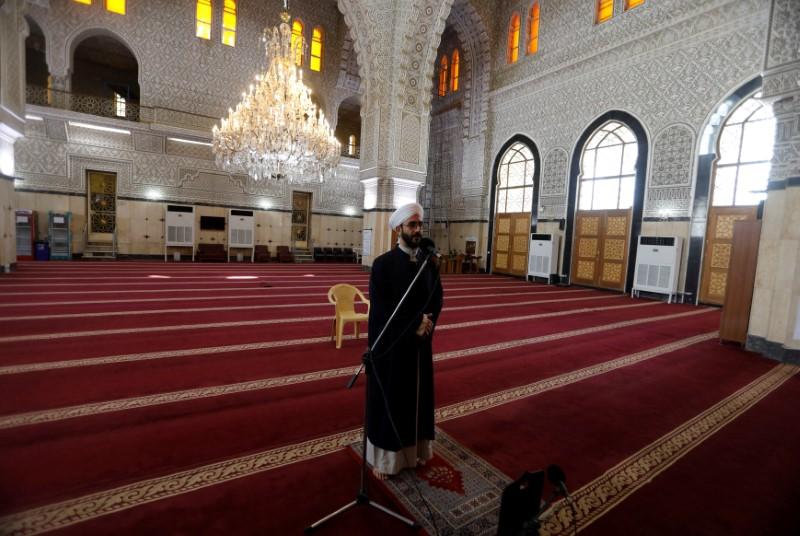 ---
Eid prayers subject to Covid 19 situation
Rawalpindi DC says virus patients flow still on the rise
---
RAWALPINDI: After the issue of Taraweeh prayers in Ramazan has been settled amicably between the government, the religious scholars, and the people comes the question of Eid prayers.

In this context, the deputy commissioner of Rawalpindi has made it clear that it would be subject to the situation of the pandemic at that point in time.

"If the district administration is able to control the coronavirus disease (Covid-19) outbreak, Eid prayers will be held as per tradition, otherwise we will go back to ulema and religious scholars over the issue," Rawalpindi Deputy Commissioner Anwarul Haq said in an interview with Daily Express.

"We hope that scholars will listen to us and implement the policies devised to control the spread of the pandemic," he said adding that the epidemic situation would become clear in the next 10 to 15 days.

Haq further said that, arrangements have been made to accommodate 1,500 patients of coronavirus disease (Covid-19) in hospitals and quarantine centres in Rawalpindi, Haq said. "Only people in critical condition will be brought to the hospitals," he added.

DC Haq said that 55 days have passed since the coronavirus came to Rawalpindi. "So far we have received confirmation of 284 corona cases in which 74 patients have recovered and gone home, while 14 have died."

The figures coming to the administration show that the numbers of Covid-19 cases are increasing, he said calling it a dangerous trend.

There were 120 ventilators in the public sector hospitals of Rawalpindi, out of which 50 are allocated for corona patients, Haq said. So far there are only 14 Covid-19 patients on ventilators and these machines are not used for any other patient.

The number of Corona cases in Rawalpindi is low but now as the lockdown will ease due to the economic misery and unemployment of our people.it will become very risky.

He said that they are distributing rations to deserving families in the entire district but distributing rations to millions of people is a very difficult task.

The DC said that now there is talk of smart lockdown and in such cases corona patients are also increasing, and not everything can be done by the administration or the government, citizens have to prove their responsibility as social distancing has to be maintained by the citizens themselves.

However, thankfully now the situation has changed a lot. People have stopped shaking hands and hugging. It is difficult to abandon age old traditions.

Haq said that clerics of all schools of thought have assured the implementation of 20 points during Taraweeh prayers.

He said that the ulema have even allowed the administration to take action against those who do not follow the guidelines.

In response to a question, the deputy commissioner said that Covid-19 is no longer coming from outside in Rawalpindi, it is being transmitted locally.

Published in The Express Tribune, April 26th, 2020.