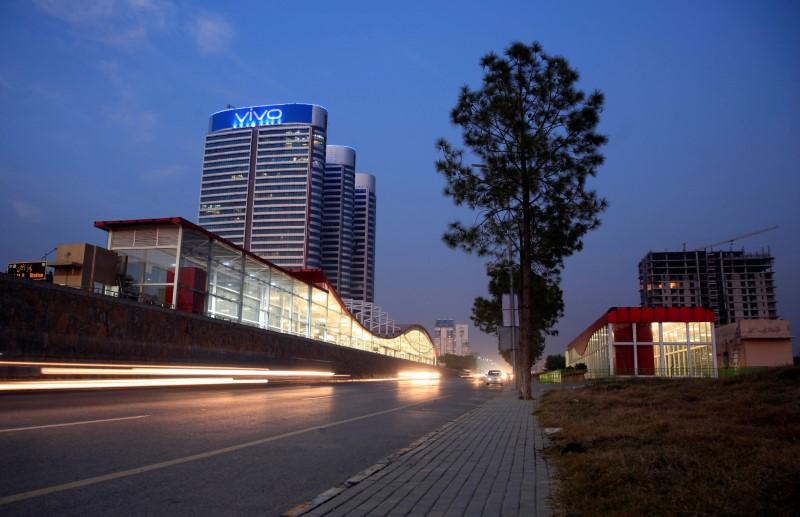 ---
ICTA considers smart lockdown in capital
Devises plan to resume business activities
---
ISLAMABAD: Markets and shopping centres are likely to open up under certain conditions following the announcement of smart lockdown policy by Premier Imran Khan.

Islamabad Capital Territory Administration (ICTA) has devised the strategy to open the businesses in the federal capital during the fasting month of Ramzan under the policy of a smart lockdown, sources said.

Earlier, PM Imran on Thursday had suggested considering the option of imposing a smart lockdown in the country to provide relief to the l daily wagers and labour class in the society as well as to protect the people from the coronavirus disease (Covid-19).

Under this policy, the premier had recommended opening businesses as per schedule, emphasising that the extension in the complete lockdown was adding to the miseries of the unprivileged people.

Meanwhile, the smart lockdown strategy would be enforced in Islamabad after the approval from Prime Minister Imran Khan.

However, the district administration has decided to implement the policy of sealing off the areas from where the pandemic virus cases were reported. The latest area to be sealed was Shah Allah Ditta village. A curfew had been imposed in the area after the emergence of 11 positive cases from there.

But, under the new strategy, the district administration would only seal off the areas onward from where the infected patients would be reported.

The remaining areas would keep operating under the smart lockdown strategy and the commercial activities would continue under the devised time limits during the holy month.

Facilitating the citizens

Further, the Islamabad Deputy Commissioner (DC) Humza Shafqaat had ordered to develop an online system to deliver essential items to homes during Ramazan.

The facility has been devised in absence of Ramazan Sasta Bazaars which would not be set up this year due to virus pandemic.

Sources in the district administration confirmed to The Express Tribune that all preparations in this regard have been completed. The administration will shortly launch a mobile application named "Durust Dam" (Fair Price) through which could shop online without having to go to the markets.

Their orders would be delivered to their doorsteps. The Islamabad administration would keep a strict check to ensure that commodities such as flour, sugar, lentils, fruits, etc were available on the digital platform in the official prices set by the administration.

Sources in the administration said that the Islamabad administration has completed all preparations after the PM Imran suggested of enforcing a selective lockdown instead of a complete lockdown. A notification in this regard is expected to be issued until Sunday after the approval of the Premier, it added. 

Published in The Express Tribune, April 26th, 2020.