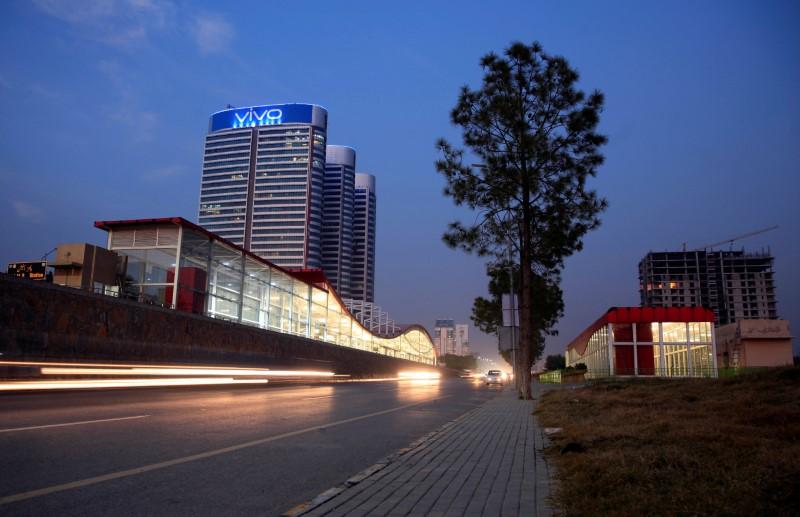 ---
Doctors ask PTI govt to enforce strict lockdown
Doctors say coming weeks crucial in curbing Covid-19
---
ISLAMABAD: The government should increase the restrictions for the coronavirus lockdown in Islamabad in the upcoming two to three weeks, instead of relaxing it, said a representative body of doctors.

Young Consultant Association (YCA) Chairman Dr Asfandyar Khan advised the citizens to follow government direction of social distancing to avoid spread of Covid-19 in the country.

Addressing a press conference along with other doctors at Pakistan Institute of Medical Sciences (Pims), Dr Asfandyar said that keeping in view the patients load on existing health system and limited resources, citizens should cooperate with the doctors and follow all guidelines issued for them by the departments concerned doctors of the capital's Pakistan Institute of Medical Sciences (PIMS) Hospital urged.

Asfandyar who is also the spokesperson to Pims All Employees Association said the next few weeks were very crucial in controlling the deadly pandemic in the country.

"We request people not to leave their homes unless absolutely necessary and offer taraweeh and other prayers at home instead of at mosques," he said. "Shopping malls and shops should also be closed during this time."

When the risk of spread of disease is very high in present situation, the only option left for prevention from the disease was to remain at home and avoid unnecessary movement outside.

He said that there was a need to improve disease testing capacity to know the exact figure of confirmed corona patients in the country. He demanded of the quarters concerned to ensure health risk allowance during corona situation for doctors.

The representative of doctors expressed the hope that the safety of health professionals will be ensured and all doctors and health workers will be provided personal protection equipment (PPE) kits and N95 masks alongwith hand sanitizers in the hospitals.

He also asked the shopkeepers to implement disease protection guidelines for safety of citizens. He asked the citizens and shopkeepers at various markers to ensure following national guidelines of social distancing to avoid spread of Covid-19.

Dr Asfandyar said that the doctors and paramedical staff working on the frontline were aware of the actual situation caused by COVID-19. "Our doctors and nurses have started getting affected by the virus," he said, questioning who will treat patients if the medical staff gets infected.

"Pakistan does not have health facilities like Germany, the UK or USA," the spokesperson said. "If these cases keep increasing, our system will collapse. We need to take precautionary measures," he insisted.

He also criticised the remarks of PTI worker Shahbaz Gill regarding politics practiced by doctors. "He should open his eyes and see the realities that we are facing," Dr Asfand added.

At least 238 people have lost their lives to the virus in Pakistan. The number of known cases in the country has crossed 11,000.

Published in The Express Tribune, April 26th, 2020.