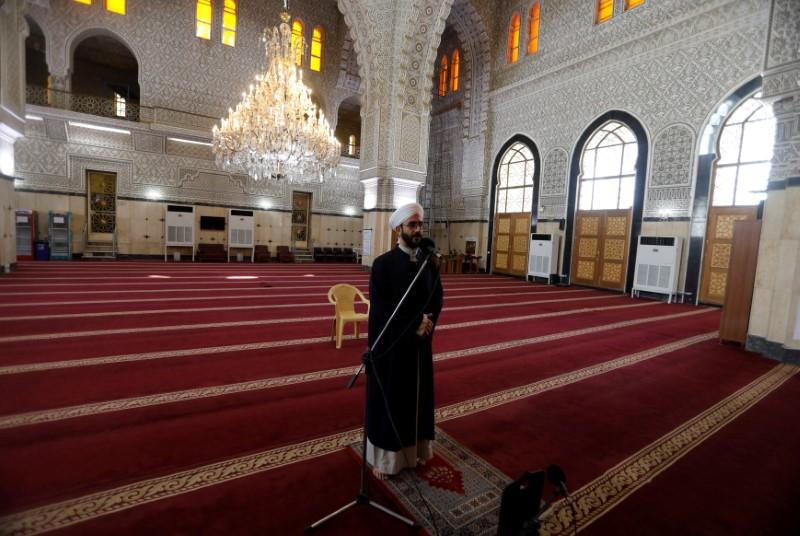 ---
Medical body against opening mosques
PIMA president says Covid-19 numbers way higher than projected
---
ISLAMABAD: Pakistan Islamic Medical Association (PIMA) has warned against easing restrictions on congregations at mosques and termed it a cause for surge in coronavirus patients during the last five as days.

PIMA President Dr Iftikhar Burney said: "mosques are an active source of virus transmission". He urged the people to offer prayers at home until the Covid-19 epidemic ebbs.

Addressing a presser in Islamabad on Saturday, Dr Burney said that the infected cases have surged rapidly during the past week, adding that the cases were expected to rise during the months of May and June.

The number of patients in the intensive care units (ICUs) of the public hospitals is increasing at a shocking rate. "Most of the hospitals in the country are housing more coronavirus patients that those suffering from other diseases," he added.

Dr Burney cited that the slogan "Coronavirus is not so much dangerous in Pakistan than it was in other parts of the world," was a major cause of the conditions getting deteriorated.

PIMA president went on to say that the numbers are way higher than they are projected and maintained that it is not ethical to hide facts from people.

Expressing concerns over the spread of virus among health professionals, Dr Burney said that over 162 doctors including paramedics have been infective.

Published in The Express Tribune, April 26th, 2020.