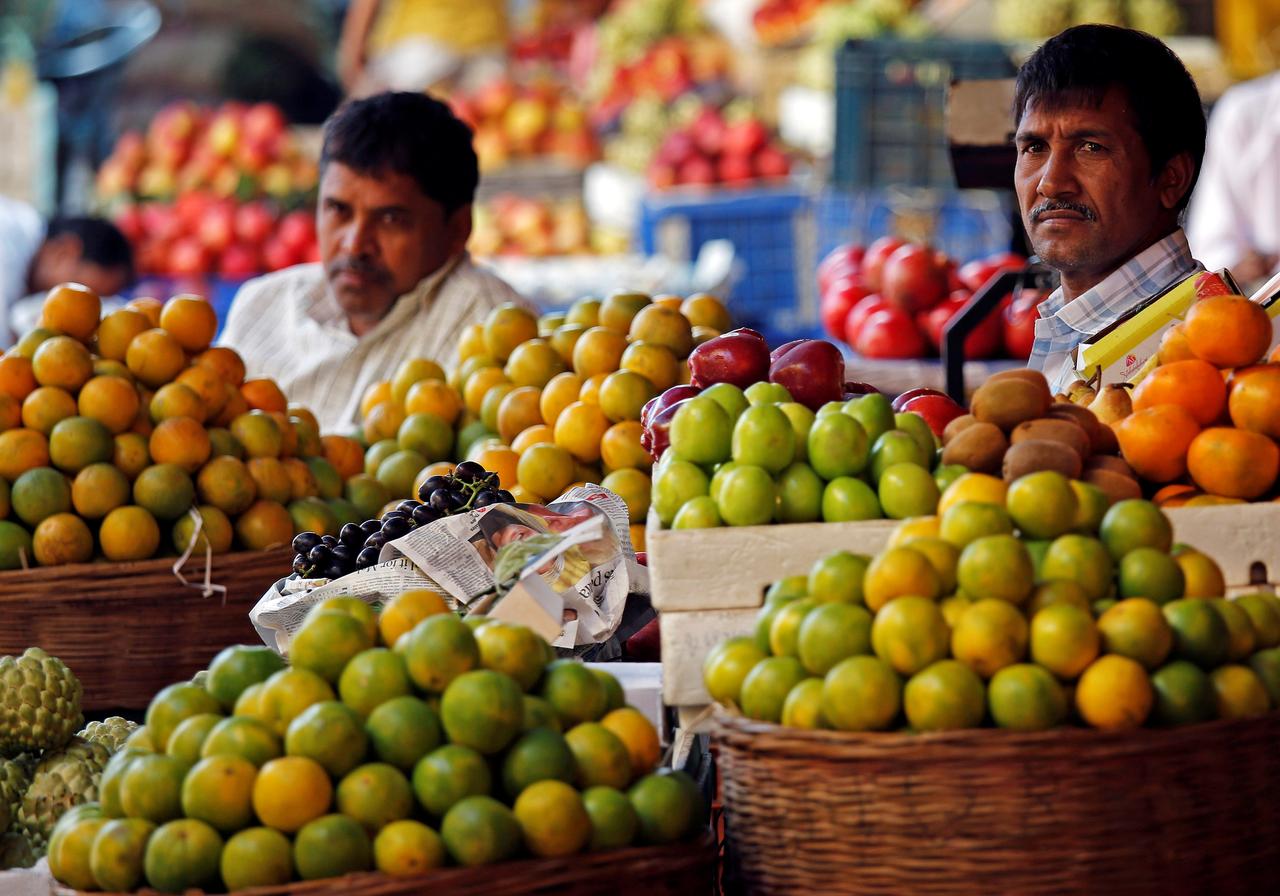 ---
Punjab govt fails to curb food price hike
List indicates 30-120% increase in fruit, vegetable rates
---
LAHORE: All claims of the government to rein in profiteering during Ramazan proved false on the first day of of the holy month as prices of almost all essential commodities, especially the products used for iftar, were considerably higher on Saturday than the previous week.

The official price list issued by Lahore Market Committee indicates 30-120% increase in seasonal fruit and vegetable prices during past seven days owing to negligence of the state machinery.

Data shows that Chinese lemon has witnessed the highest 116% increase during past week as its price is fixed at Rs260 following an increase of Rs140 per kg. Similarly, desi lemon price has jacked up by 80% and settled at Rs360 a kg. Last week, it was being sold for Rs200-220 a kg. Despite the massive increase in lemon price, greengrocers are still overcharging citizens in absence of an efficient price control system.

Price comparison shows that spinach has also witnessed 60% increase as its price is fixed at Rs32, which was Rs20 a kg last week. Price of methi also showed 51% increase. It increased from Rs55 to Rs83 a kg in seven days. Cauliflower has recorded 50% increase in its price during the period from Rs18 to Rs27 a kg.

Similarly, 32-36% increase was witnessed in prices of desi garlic, potato, onion and cabbage. The official price list shows that desi garlic's price has been fixed at Rs150 a kg after a Rs40 increase. Average quality new potato price witnessed an increase of Rs11 a kg as it was fixed at Rs43 per kg.

Onion price also witnessed an increase of Rs10 and settled at Rs40 a kilogramme. Brinjal witnessed 28% increase and settled at Rs32 a kilogramme. Radish, carrot (desi) and Chinese ginger also showed upward price trend.

Same trend was witnessed in fruit prices. Banana, which was being sold between Rs40-60 a dozen a couple of weeks ago, was sold for  Rs120-150 a dozen on 1st Ramazan. Official price of A-grade apple is fixed at Rs220 a kg but is being sold at  Rs250-270 a kg.

The ahore Market Committee has fixed Aseel dates prices between Rs135 to Rs225 a kilogramme but mixed date variety is being sold in the city for Rs300 to Rs400. Street vendors are charging Rs90-100 for 250 grams of dates. Prices of guava, kinnow, orange, grapes and other fruits also witnessed 70-80% increase in prices.

Speaking to The Express Tribune, several citizens complained that vendors are fleecing sustomers in broad daylight because nobody is available to check and control prices. A citizen, Munammad Kashif, said street vendors are blaming market committees and the government for the price hike. They have not displayed price lists on their shops and carts. "If the government cannot enforce display of price list how can anyone expect that it can control prices. The government has introduced an anti-hoarding ordinance but without strict implementation this law would not bring much change," he maintained.

Another citizen, Nawaz Ali, said the greengrocers are charging their own price for substandard items. "What is the purpose of price control magistrates if the government fails to regulate prices even in provincial capital where entire state machinery is available. Instead of imposing token fines the government should send a few dozen profiteers behind bars for a couple of months and slap heavy penalty. In that case things would improve automatically. But it all requires political will," he underlined.

Published in The Express Tribune, April 26th, 2020.